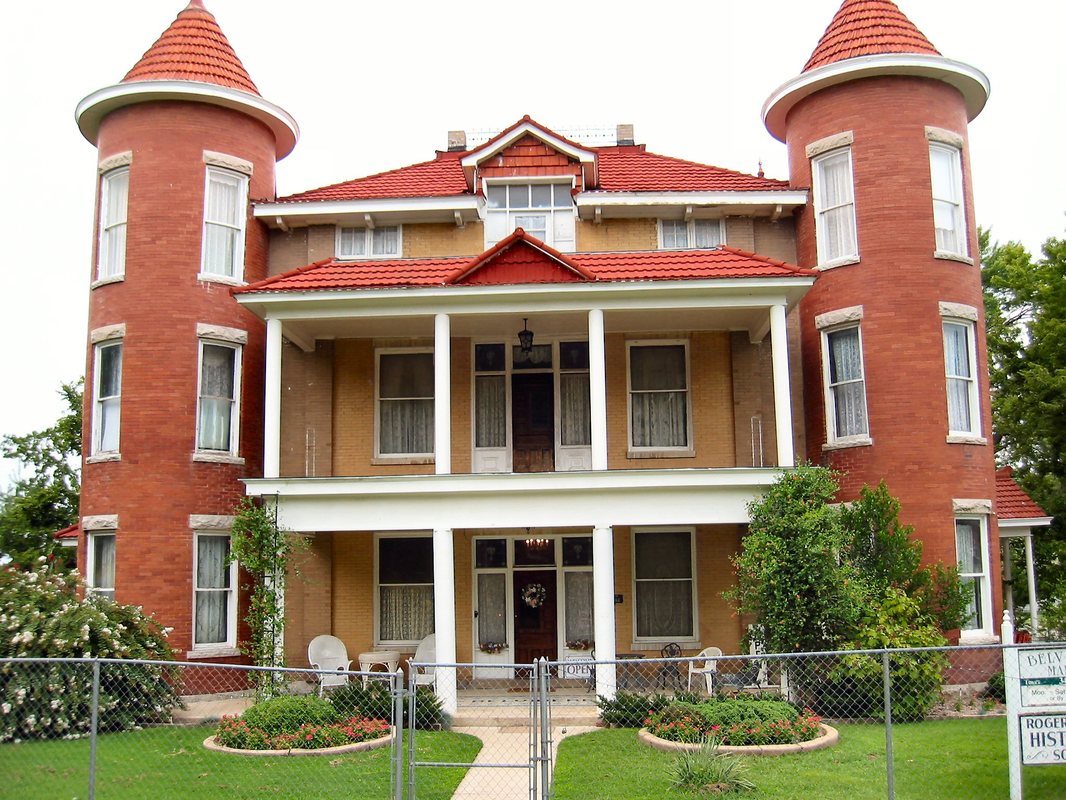 Belvidere Gift Shop
Located in the historic Belvidere Mansion, the gift shop features jewelry, women's attire, stationary, housewares, teapots, ornaments and souvenirs. During the stop, be sure to take a free tour of entrepreneur John M. Bayless' home or eat at the Restaurant and Tea Room.
Hours:
Tue.-Sat.               10a-3p
121 N. Cherokee Ave.
​918-342-1127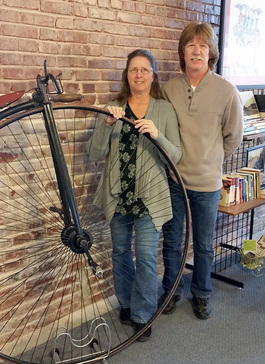 Bike-About Bicycles
Bike-About Bicycles is a one-stop shop for all your cycling needs. Serving as both a bicycle and accessory store and a full-service bicycle repair shop, Bike-About is the hub of the cycling community in Claremore. The repair side supports all makes and models, while the store features riding gear, accessories and new bikes.
Hours:
Mon.-Wed.          10a-5p
Thu.                       10a-6p
Fri.-Sat.                10a-5p
300 W. Will Rogers Blvd.
918-341-8420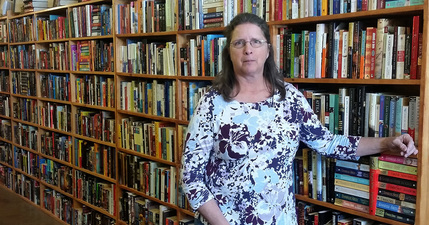 Boarding House Books
Claremore's local new and pre-owned bookstore, Boarding House Books, has about 36,000 books that span two floors and several rooms, allowing book lovers hours of browsing time in any genre. The bookstore also has a trade-in program and does special orders.
Hours:
Mon.-Wed.          10a-5p
Thu.                       10a-6p
Fri.-Sat.                10a-5p
300 W. Will Rogers Blvd.
​918-342-4700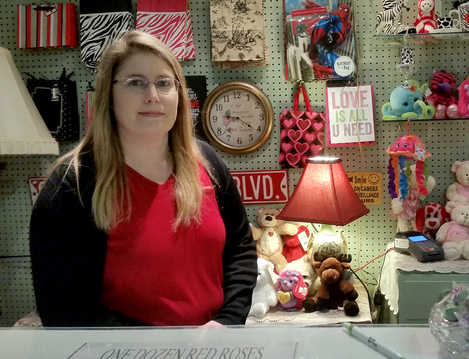 Dorothy's Flowers
As one of downtown Claremore's longest running businesses, Dorothy's Flowers is on hand to help you with honor life's most precious moments - from proms to weddings and anniversaries to funerals. The store also features antiques, jewelry and knickknacks.
Hours:
Mon.-Fri.                   9a-5p
Sat.                           9a-12p
308 W. Will Rogers Blvd.
​918-341-0692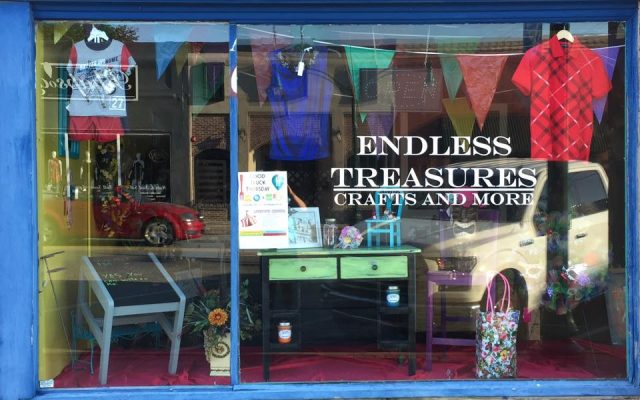 Endless Treasures
Find a little bit of everything at Endless Treasures in downtown Claremore. Home to several vendor booths, you can find clothing, home decor, jewelry, homemade items, holiday decorations and a plethora of other "treasures" that can become yours to take home.
Hours:
Mon.-Sat.                   10a-6p
331 W. Will Rogers Blvd.
​918-852-2777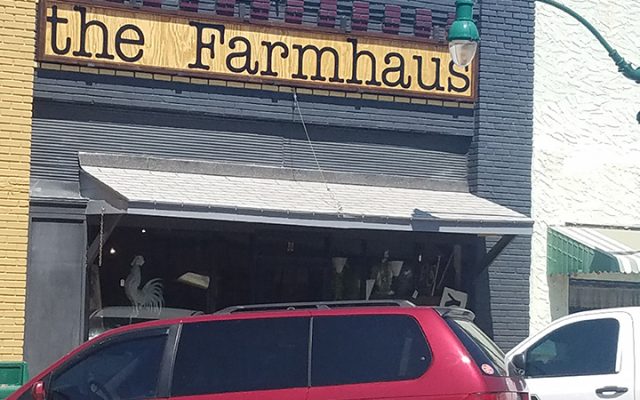 The Farmhaus
The Farmhaus is your stop for country-home décor. Full of cow art, floral arraignments, hide skin rugs and accessories and wall hangs, this store offers everything needed to complete the farmhouse look. With reasonable prices, you'll sure to find something to take home to complete the look you're going for!
Hours:
Mon.-Fri.               10a-5:30p
Sat.                        10a-4p
312 W. Will Rogers Blvd.
​918-323-1689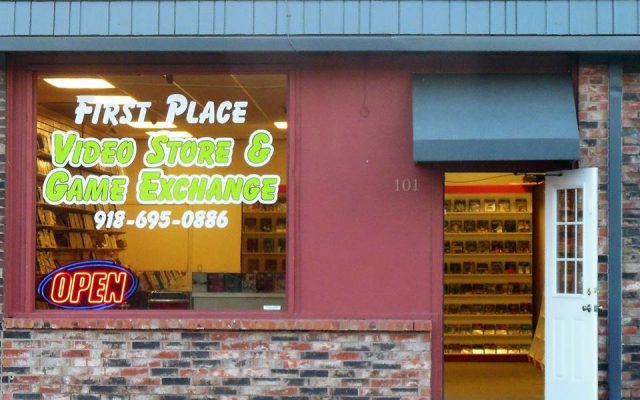 First Place Video Store
First Place Video Store sells all new release and Disney DVDs for a low everyday price of $9 and offer lower rates for older movies and even sells VHS tapes. Additionally, the store also has stock of video games for most systems. Peruse the store for a look at the vast variety!
Hours:
Mon.                       10a-7p
Tue.-Thu.              10a-8p
Fri.-Sat.                 10a-9p
Sun.                        12p-8p
101 N. Cherokee Ave.
​918-695-0886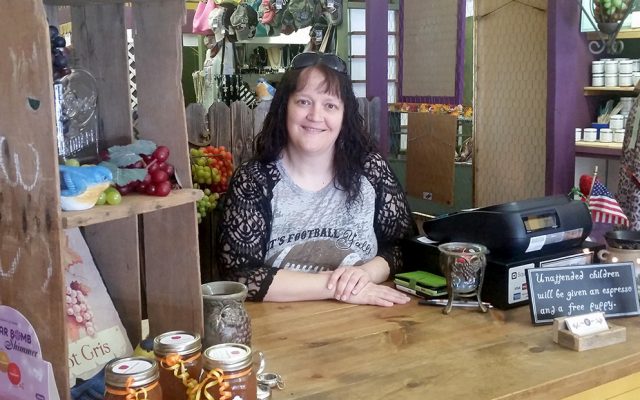 The Grapevine
Looking for a unique, one-of-a-kind item? Look no further than the Grapevine. The store supports 45 vendors, each bringing a different type of product, including jewelry, dry rubs, pet clothing, wood cutting boards, hand-sewn items, popcorn and household decorations.
Hours:
Mon. - Sat.             10a-6p
404 W. Will Rogers Blvd.
918-729-6686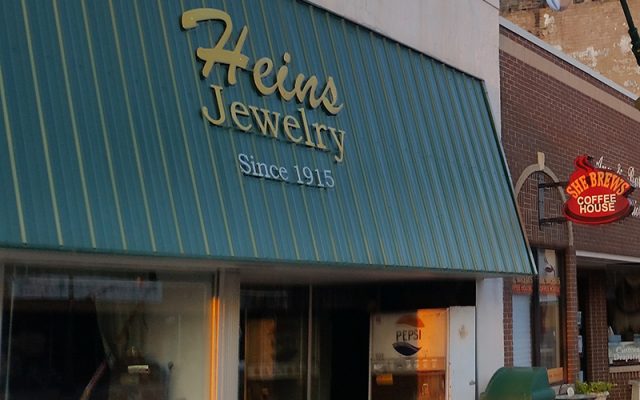 Hein's Jewelry
Hein's Jewelry is a family-owned business that's been a Claremore staple for more than 100 years. The store features jewelry of all kinds in addition a jeweler and watch repairman on site for that quick fix. Their merchandise includes an estate jewelry. As a service, Hein's will clean and check prongs for free.
Hours: 
Mon.-Fri.                 9a-5:30p
Sat.                                 9a-5p
416 W. Will Rogers Blvd.
918-341-0788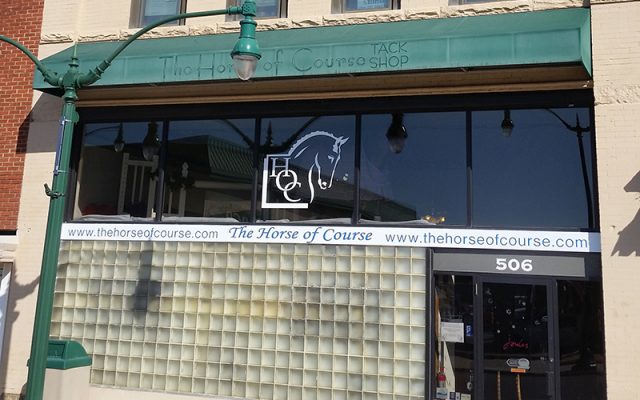 Horse of Course
Horse of Course is Claremore's own full-service tack shop with expertise in dressage and hunter/jumper riding that's been in business for more than 20 years. The store carries a complete selection of tack and apparel for the English rider. Additionally, Horse of Course features an on-site saddler who is one of top in the nation.
​
Hours:
​Mon.-Fri.                    10a-6p
Sat.                              10a-5p
506 W. Will Rogers Blvd
​918-341-6293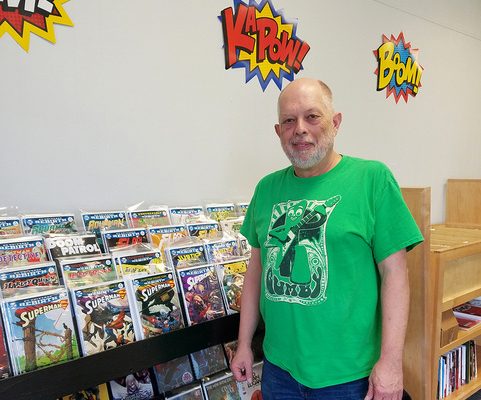 Mad Dog's Emporium
Comic book fans have found their haven with Mad Dog's Emporium, a downtown store that sells new and back issues of comic books and is the hub for trading cards. They have baseball and football cards, but also sell a few basketball and non-sports cards. You can also find vintage video games and systems.
Hours:
Mon.-Sat.              11a-5p
103 N. Cherokee Ave.
​918-283-4480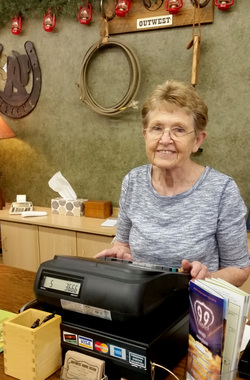 Outwest Home Decor
Outwest Home Decor offers a variety of home decor items for any Southern household. The store sells decor featuring hunting and fishing, camping, farm life, Native American art and a variety of other outdoor-themed items. Outwest is also the stop for Route 66 items or a bit about Claremore's history.
Hours:
Mon.-Sat.                10a-6p
Sun.                            1p-5p
418 W. Will Rogers Blvd.
918-342-4048
Rejoice Christian Supply
Formerly True Gospel, Rejoice Christian Supply houses Bibles, books, CDs, gifts, gift baskets, church supplies as well as kids, youth and teen items. Each category is neatly packed into its own room within the store – perfect for quickly locating your item or browsing through the rooms.
Hours:
Mon-Sat.                 10a-5p
322 W. Will Rogers Blvd.
​918-341-3948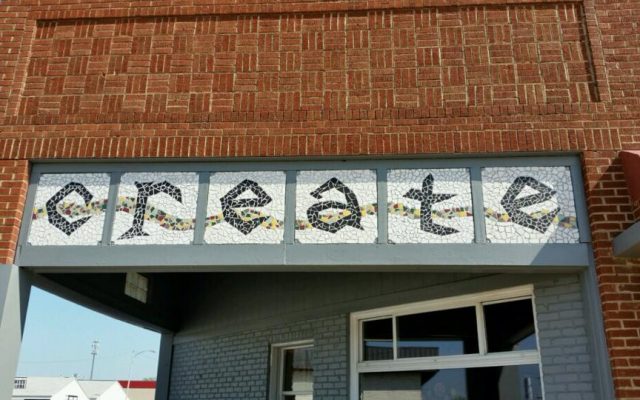 Studio B Artworks
With the motto "Always B Creative," Studio B Artworks offers art classes for children and adults, including DIY projects. The studio also hosts gallery shows and is the perfect place for a school field trip or a birthday or painting party. Visitors can also purchase art supplies.
Hours:
​Vary
422 W. 4th St.
​918-443-7278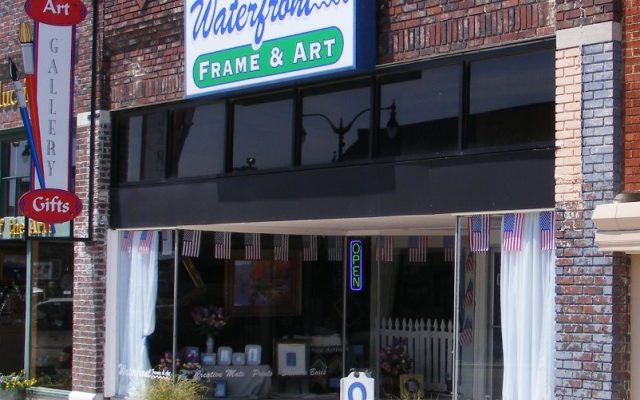 Waterfront Frame & Art
Downtown Claremore's stop for art pieces and specialty framing is Waterfront Frame & Art. Offering all shapes and sizes as well as custom frames that are sure to fit your favorite piece and your home. Work with their friendly staff to find the perfect addition to your collection!
Hours:
Mon./Wed./Fri.     10a-5p
Tue./Thu.                10a-6p
Sat.                           10a-2p
508 W. Will Rogers Blvd.
​918-342-0068