Mardi Gras Poker Stroll
February 10, 2018 @ 10:00 am

-

3:00 pm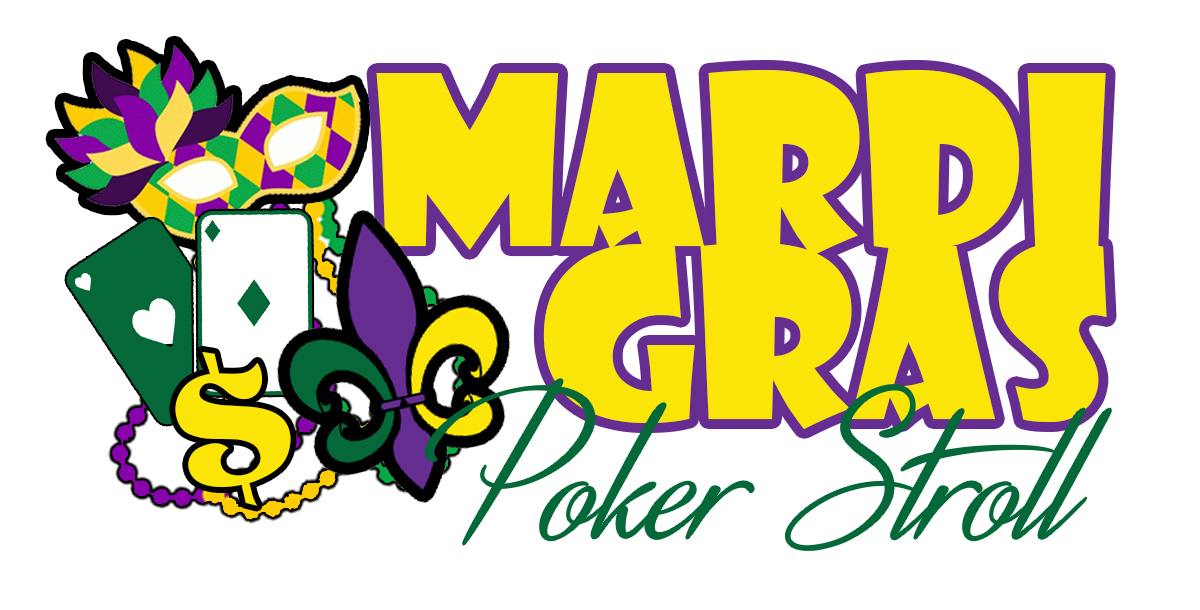 Join us for the first ever downtown Mardi Gras Poker Stroll – a shopping extravaganza that helps you celebrate Fat Tuesday (on a Saturday), take home goodies and even get a chance to win a grand prize! Feb. 10 only from 10 a.m.-3 p.m., shop at participating stores (there will be a poster) and collect beads for every $10 you spend (max 3 beads per store). When you're all done collecting, come to the Main Street office, 419 W. Will Rogers Blvd., and exchange your beads for a playing cards. The best five-card poker hand will win a GRAND PRIZE – a goodie basket valued at more than $250! You have to be present to play but not to win! Join the Facebook event.
How to play
1) Collect beads for every $10 you spend!
2) Exchange beads for a playing card.
3) Best 5-card poker hand wins!
Prize basket valued at more than $250!
Rules
• One bead necklace = 1 card.
• Exchanges should be made at the Claremore Main Street office, 419 W. Will Rogers Blvd., on 2/10/18 before 3 p.m.
• You may collect up to three beads per store and more than five bead necklaces. Beads available at participating stores only.
• Collect 5-9 necklaces for to create your best five-card poker hand. If you have 10 or more necklaces, you can create two hands or use your best five!
• Purchases must be made on 2/10/18 only, and valid receipt (paper or electronic) must be available along with beads.
• The winner will be notified via phone after 3 p.m., and the prize basket should be picked up within one week of the event.
Participating Stores
Bike-About Bicycles, Boarding House Books, Boomarang Diner, Centsible Spending, The Cozy Cottage, District on Main, The Haberdashery, LoliPop: A Sweet Boutique, Outwest Home Decor, The Pink House, Rhapsody Boutique & Spa, Sailor Antiques, Second Impressions, She Brews Coffee House Downtown, Thrift Harbor, Waterfront Frame & Art and Willow Tree Mall.