Claremore Main Street's Bangers & Mash Luncheon is back!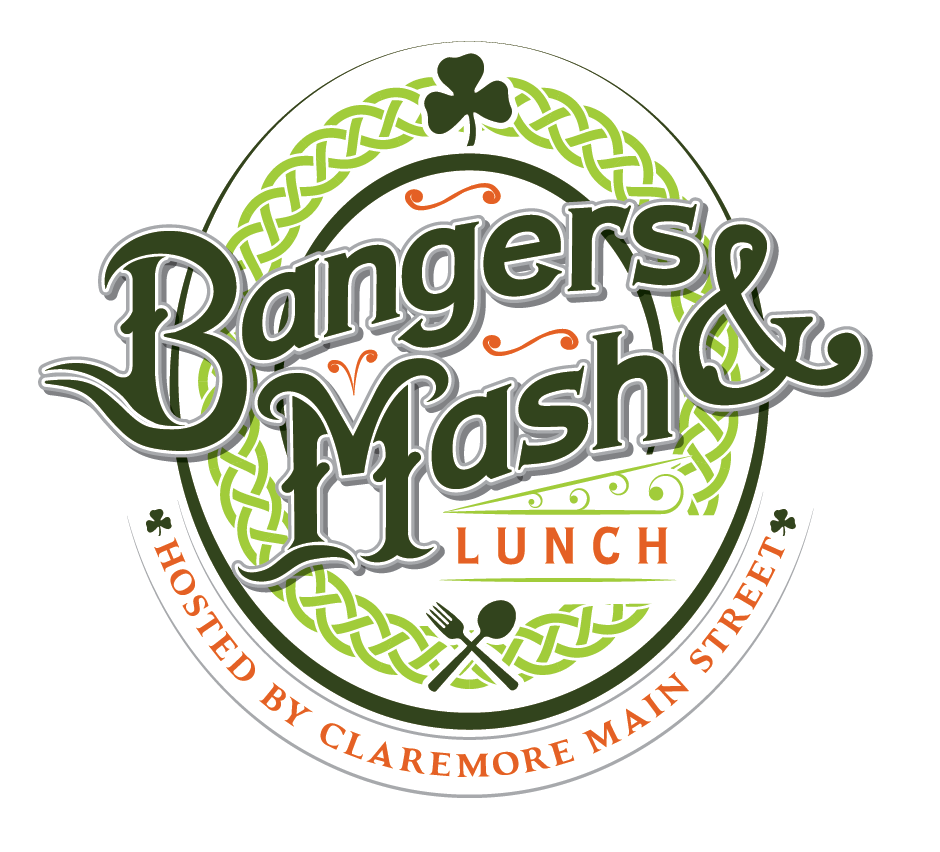 Now in its 11th year, the Bangers & Mash Lunch is a great place to dine on March 17th in Downtown Claremore. Guests can enjoy a traditional Irish meal of bangers and mash, plus a cookie and drink. The event will run from 11:00am – 1:oopm at the Claremore Daily Progress parking lot, 315 W. Will Rogers Blvd.
Purchase your raffle ticket to win baskets provided by J Farley's, Main Street Tavern, Tap on the Tracks & Smoke & Tonic. Tickets are $1 each.
Finally, anyone can enter to win Green Bucks in our Pot-O-Gold Giveaway. These are shopping dollars that can be spent like cash at participating stores in Downtown Claremore. The Pot-O-Gold Giveaway is easy to enter. Visit any of the participating stores through noon March 16 and fill out a drawing ticket. No purchase necessary. Some stores offer additional tickets with purchased items, however.
At the Bangers and Mash Lunch, one ticket will be drawn for the $450 grand prize. The winner need not be present. Two smaller $50 giveaways will also be done during the lunch, but guests will need to be present to win one of those.
Food Provided By: