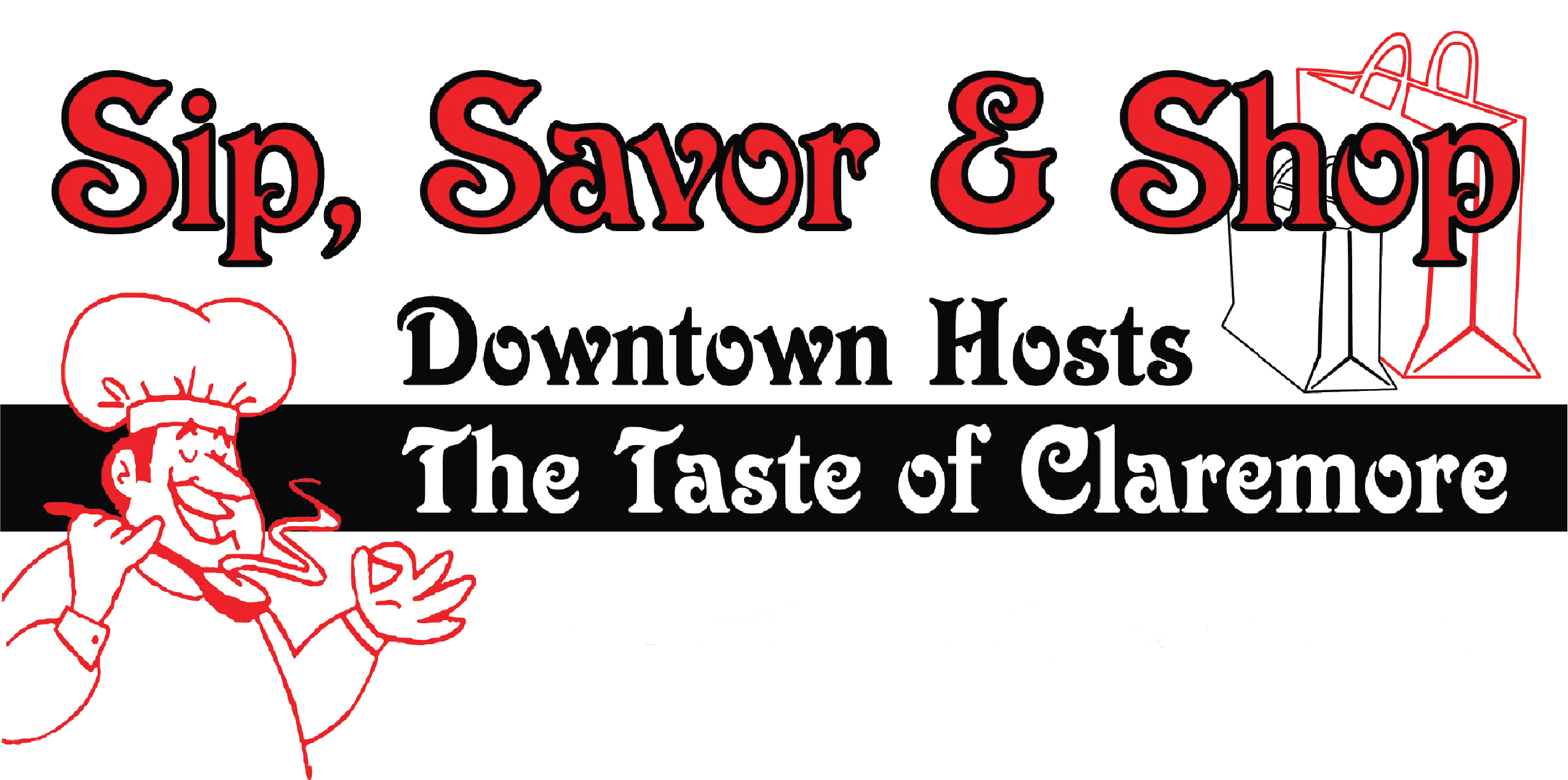 Mark your calendars for the evening of April 27, 2019 for Sip, Savor & Shop: The Taste of Claremore. Historic downtown will be the perfect setting for tasty sampling, sidewalk entertainment, shopping and a silent auction!
For a ticket of $12 in advance or $15 on the day of, participants will be able to test selections from local restaurants and wineries that will be set up in various downtown businesses from 6 to 9 in the evening. Children 5 years and younger get to enjoy the food for free! Tickets on sale - quantities are limited at the Claremore Main Street office, 419 W. Will Rogers Blvd., and at participating downtown businesses. Quantities are limited, so get yours quickly!
This year, the event will also include a silent auction – offering attendees another opportunity to go home with goodies.
We look forward to seeing you downtown!
Don't forget to vote for your favorite flag art as local fourth-grade students highlight train safety and train history in Claremore thanks to Union Pacific Railroad!
All participants and performers are subject to change.
Participating Eateries & Wineries
Arri'bin Hills Winery
Blue Coyote Winery
Boom-a-Rang Diner
Buffalo Wild Wings
Charlie's Chicken
Chick-fil-A
Diamondhead Winery
El Maguey
Front Porch Bakery
Hammett House Restaurant
J Farley's Pub
Main Street Tavern
Northeast Tech culinary Arts
Oke Ozark Winery
Pecan Creek Winery
Remy's Chop Shop
Rib Crib
She Brews Coffee House
Sodexo Catering
The Nut House
The Pink House
Walke Brothers Meat
Sidewalk Entertainment & Activities
Music by:
Bucky Hopwood
EJ Sharp
Jerry Pringle
Plus:
Silent Auction
6-8 p.m.
Claremore Main Street
419 W. Will Rogers Blvd.
And:
Fourth-Grade Flag Art Contest
Vote for your favorite flag.
Winning class gets a cash donation!
Sponsored by Union Pacific Railroad.