To ease your holiday shopping experience this year, Main Street has put together a gift guide featuring some of the amazing businesses of Downtown Claremore! Keep on reading to see something for most everyone on your Christmas list. The best part? These perfect products are available right here in Claremore so you can have a top notch personal shopping experience.
Jewelry at The District on Main
Need something a little glittering this season?
"Shop the district for all your jewelry needs! We carry Kendra Scott, Brighton, gorjana and repurposed Louis Vuitton and Chanel jewelry."
Shave Sets at The Haberdashery
Need something for the man in your life?
"Come in and check out our wide selection of Straight Razors, Badger Brushes, Shave Cups and Handcrafted Shave Soaps only available at The Haberdashery. These are products that even our amazing barber uses on clients. You, too, can use them at home to look your best this holiday season! Ask us about our Shave Gift Packages we can put together for you!"
Puppy Cups at Ounce Upon A Time
Need something fun and adorable for your favorite dog lover?
"These cute (and useful!) coffee mugs make great gifts!"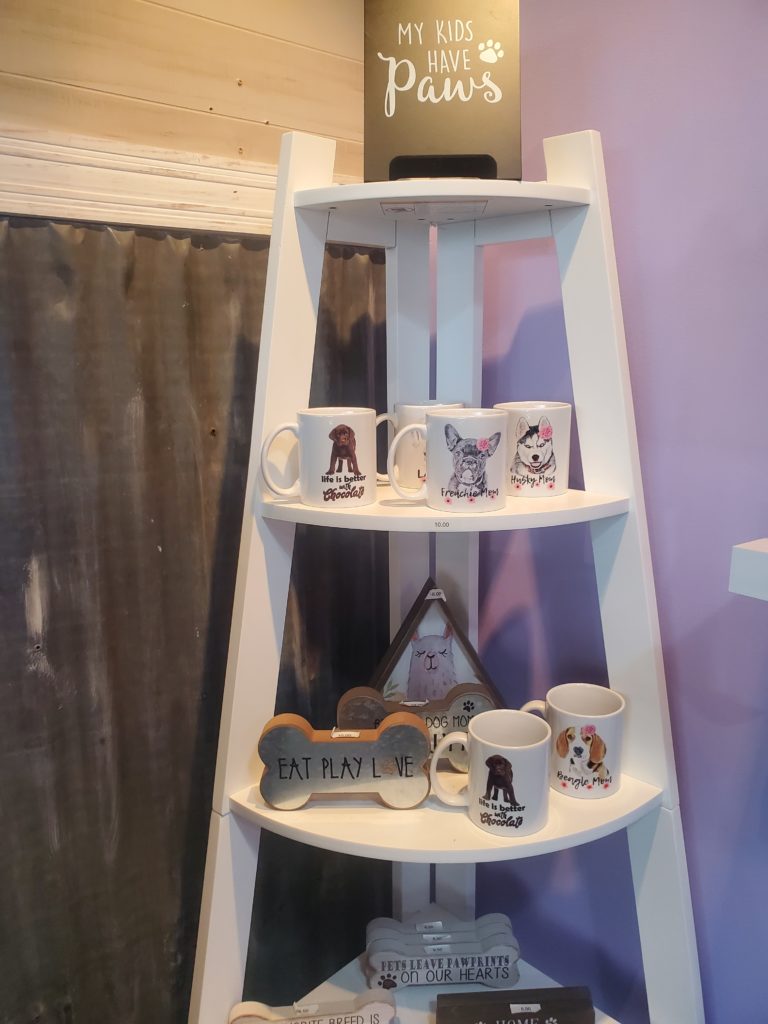 Custom Products at From Halos to Tiptoes
Need something so special that it is truly one of a kind?
"We sell a variety of items. Tools to craft and create your own, or…we can custom make for you! I do shirts, tutus, masks, bows and so much more. I can make it custom for you or bring something you have to be customized."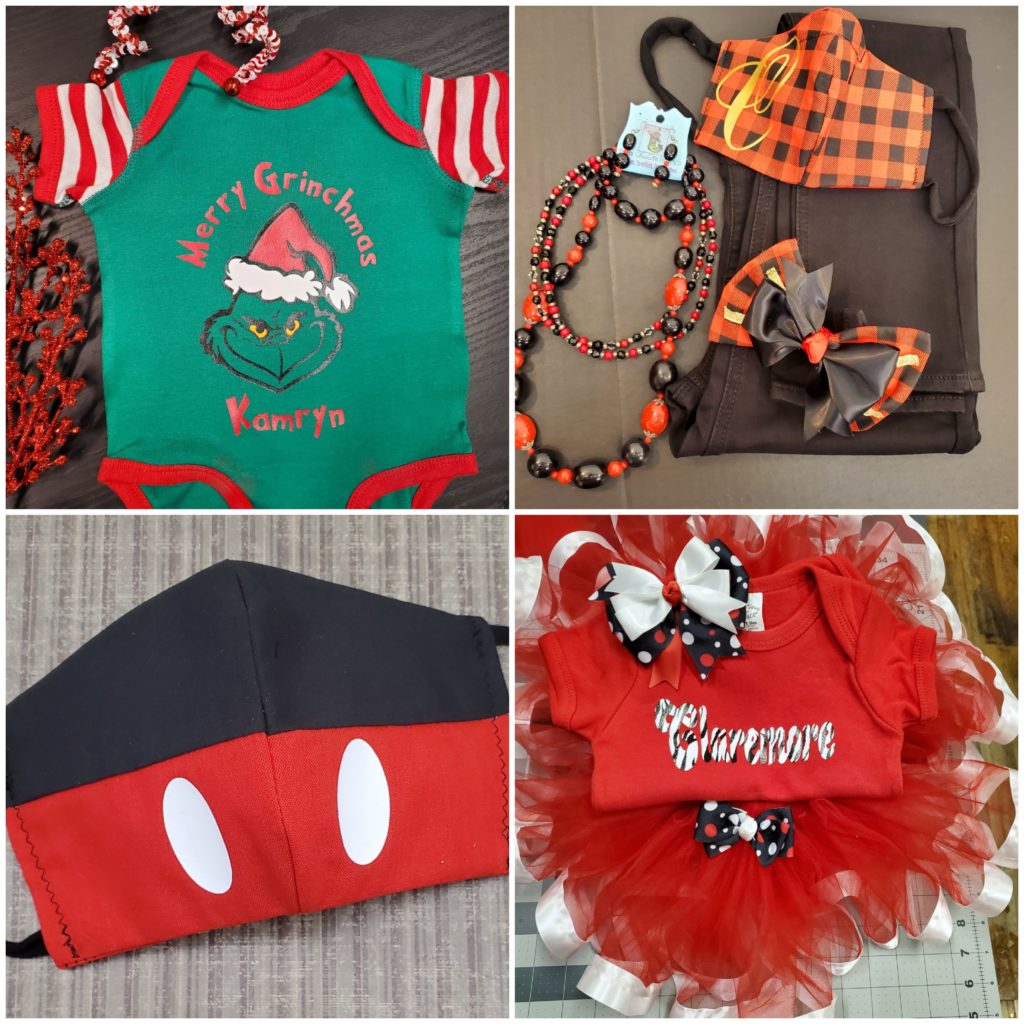 Candles at Sailor Antiques & Collectibles
Need something lovely for the home or office?
"Antique Candle Co. candles are hand poured in the region and provide the perfect blend of cozy farmhouse aesthetic and classic natural scents. Stop in to check out our stock."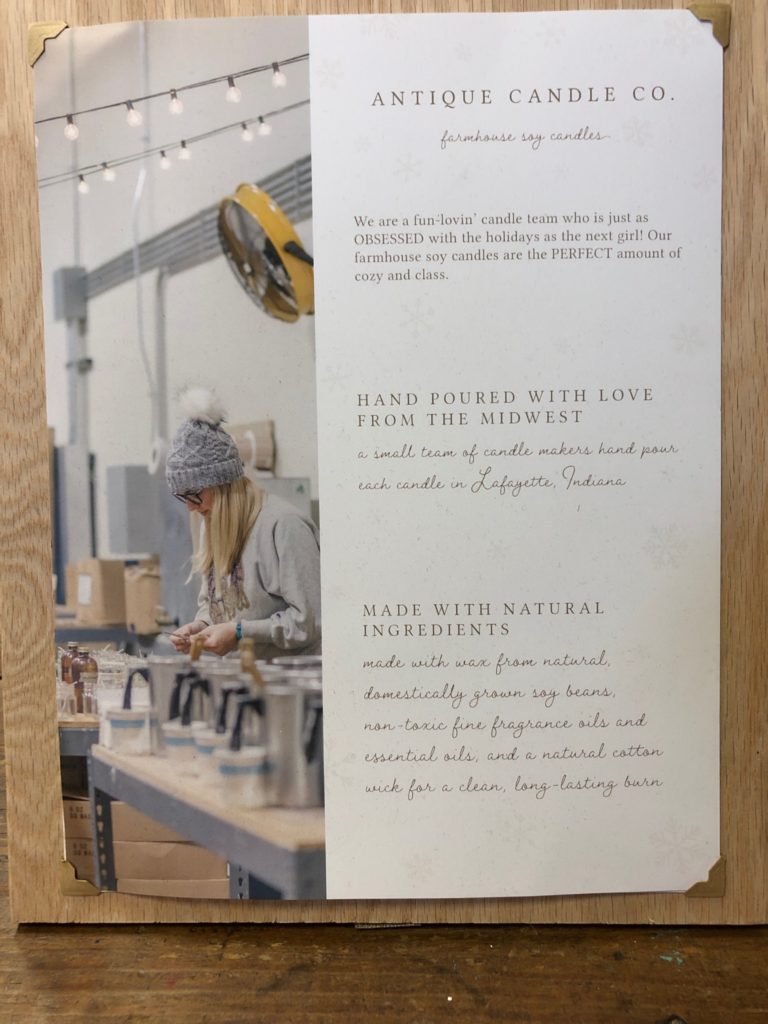 Gift Certificates at Rhapsody Boutique & Spa
Need something to help that special someone relax & recharge?
"Rhapsody offers a variety of spa treatments such as massage, manicures, and pedicures. What better way to show someone you care then by giving the gift of a rejuvenating experience? Everyone deserves to be pampered."
These amazing products and so many more can be found right here in Historic Downtown. Shop local, shop small this holiday season!