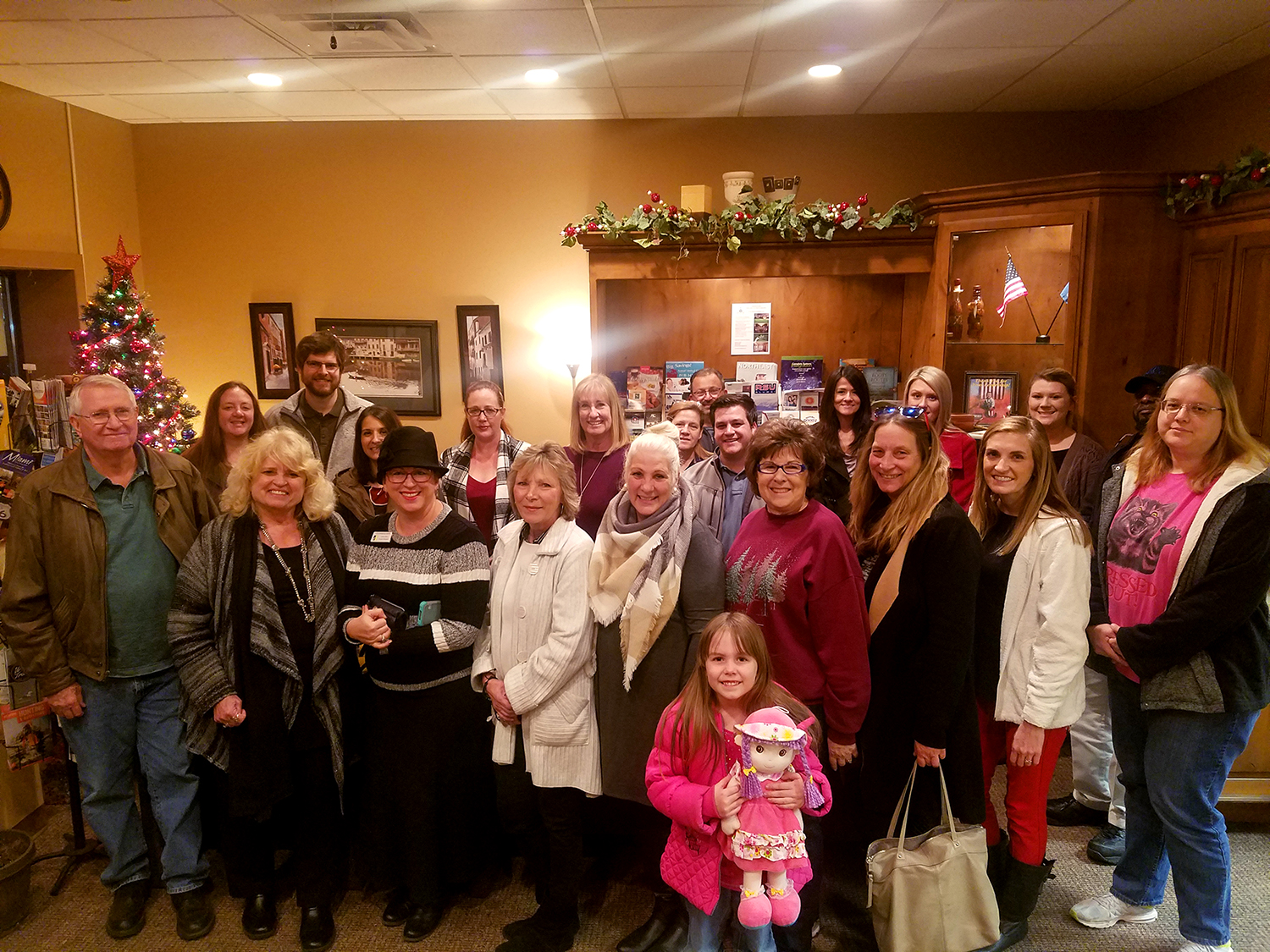 Cash Mob shoppers finished their Christmas shopping early after a small but mighty group took over Outwets Home Décor for the December Cash Mob.
Shoppers flocked from the Claremore Main Street office across the street to Outwest Home Décor, 418 W. Will Rogers Blvd., spending nearly $1,000 grabbing gifts for loved ones to put under the tree or decorations to make their homes more festive.
"I want to thank everyone who participated in Cash Mob this month," said Jenny Meeks, owner of Outwest. "It's really a boost when you need it the most. It's hectic, but mostly it's fun!"
Cash Mob is bimonthly shopping 'mob' where participants gather and then, as a group, "mob" a downtown store chosen at random, spending $20 in that store. Hundreds of dollars are pumped into the local economy in 45 minutes.
The mob also benefits a local nonprofit or cause voted on by the attendees. In December, there was a tie between Toys for Tots and Claremore Main Street's Music on Main initiative, which is a crowdfunding project to get speakers in downtown to play ambient music throughout the shopping hours.
With the unprecedented tie, Meeks was able to make the tie-breaking decision. She voted for Music on Main.
"The project is going to enhance our downtown. Music on the streets helps everyone. People always comment about how much they love mine," said Meeks, who has music both right outside her store and inside.
To support the cause, donate online here. Right now, 100 percent of individual donations are doubled through a National Main Street Center grant.
The Cash Mob was sponsored by Kevin Fortna, CPA. Claremore Main Street has hosted Cash Mob for years as a way to promote shopping local, small business success and a pay-it-forward attitude.