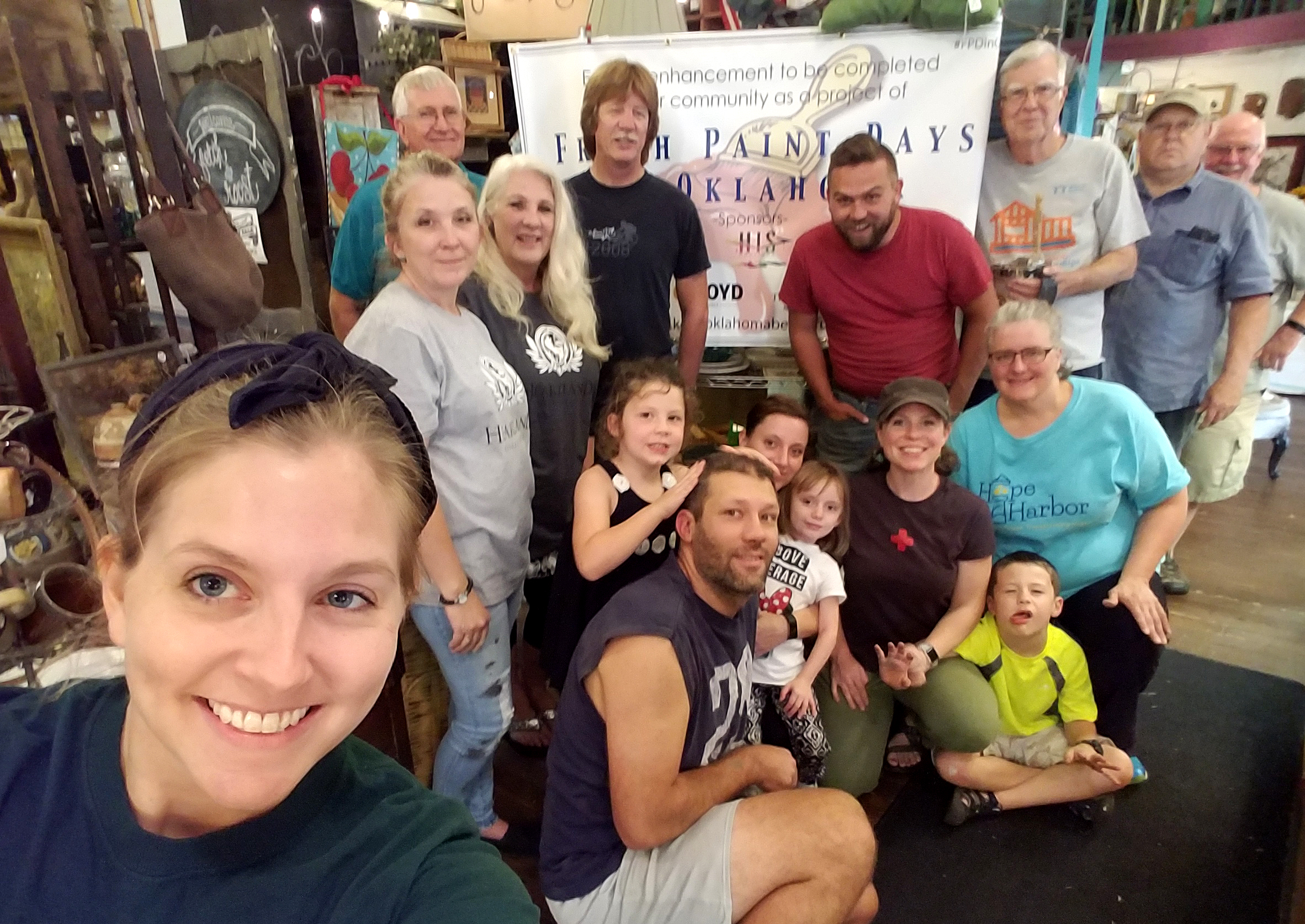 With outstanding growth and success within Claremore Main Street in recent years, changes are fast approaching at the helm of the nonprofit organization.
After more than three years with Claremore Main Street, executive director Jessica Jackson is leaving. She made the public announcement on Monday night at the City Council meeting, but the Board of Directors already have the transition in the works and will begin the search for her replacement immediately.
Jessica Jackson has been named the Executive Director of Kendall Whittier Main Street in Tulsa. She will begin her post March 1.
"It's truly bittersweet," Jackson said. "Claremore has been my home, and I've loved playing a part – however small – in its progress. I look forward to taking some of the great things we're doing here and presenting it to a new market Tulsa."
Jackson joined Claremore Main Street in July of 2015. Since that time, downtown Claremore has seen a massive increase in reinvestment, nearly doubling the total reinvestment dollars from $10.9 million to nearly $21 million.
"We are sad to lose Jessica Jackson," said Lou Flanagan, Board President. "She has been a tremendous asset to our Main Street organization and has taken us to a new level with her energy, creativity and ability to manage new projects benefiting downtown merchants, business owners and the city."
In the last three and half years, there's been a net increase in the number of businesses downtown and more than 100 new jobs have been created.
Projects completed in the last three years include downtown's placement on the National Register of Historic Places, the Historic Walk paving stones, a new alley mural and Music on Main.
"We will truly miss Jessica but feel this is an opportunity for her career advancement she was unable to pass up," Flanagan said. "We wish nothing but the best for her personally and professionally. We have posted her position online already and will seek out the best possible candidate."
Interested applicants should review the job description here. Resumes will be reviewed until Feb. 28.
"This was certainly a difficult decision to make," Jackson said. "I feel confident, however, that I'm leaving Main Street with a strong Board and a lot of local support. I know the future of the organization is brighter than ever!"
Claremore Main Street is a local nonprofit dedicated to the ongoing revitalization of historic downtown Claremore. With a focus on economic vitality, historic preservation and placemaking, the organization strives to secure downtown as the social and economic core of the community.