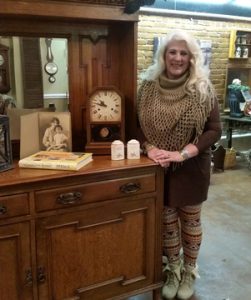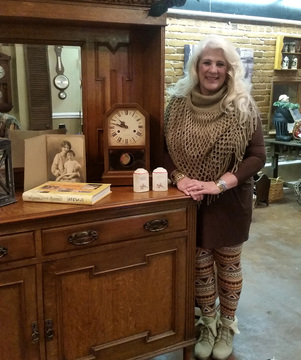 Kathy Glover walked into her new store in Tulsa on its opening day, full of the excitement and anxiety that goes along with starting a new business.
But the first day didn't quite go as she had planned.
"I'll never forget," Kathy said. "I came downstairs, turned the TV on and there's all this going on."
It was Sept. 11, 2001.
While the whole country sat glued to the television, Kathy waited for her customers. It was one of the slowest days in her 14-year run as a store owner.
Fortunately, business picked up as life began to get back to normal after 9/11. Kathy, owner of Cozy Cottage at 514 W. Will Rogers Blvd., maintained her successful business in Tulsa until two years ago, when she moved the operations to downtown Claremore.
"And I love it. I wish I'd done it years ago," she said. "I was nervous about moving the store because I had been in Tulsa 12 years, so when I moved here, it was like starting all over again … But it felt comfortable; it felt like a good move."
​Kathy, who had moved her home to Claremore a year previous to the store's move, jumped right into life in Claremore. She serves on the Committee for the Festival of Trees for Safenet and on the Decorations Committee for Rogers State University Foundation Auction, decorates the Belvidere Mansion each Christmas, is the President of the Downtown Merchant Group and serves on the Claremore Main Street, Inc., Board of Directors.
"I'm really excited about the direction that Main Street is going. I think a lot of good things are going to happen and are happening," she said. "I just love the charm of downtown, the old buildings."
The Cozy Cottage is an antique-style store that focuses on home décor pieces.
"It's old and new," Kathy said. "We try to find the usual and the unique. It's kind of an eclectic mix."
Kathy doesn't have any vendors and finds all her pieces herself, which is something she said she enjoys in her business.
"I want to take a lot of them home," she joked. "It's a fun thing to do. The thrill of the hunt is fun, and then finding different and unique things."
In addition to hunting for the top items to bring back to Claremore, Kathy likes the freedom her own store provides and the comradery she gets with her fellow merchants as well as her customers.
"I like being able to talk to people, to enjoy people. That's one of the best things," she said. "The friendship you acquire through the store."