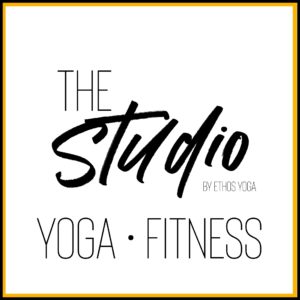 Rogers State University graduate Sara Wallace recently opened her new yoga and fitness studio in Downtown Claremore. They are located above The District on Main.
Q: Tell us a little bit about yourself, and your family:
A: I am a believer, wife to Justin, boy-mom, RSU Alumni, and Young Living Crown Diamond. Justin & I met in Claremore, got married in Claremore, love calling Claremore home and thoroughly enjoy raising our son here.
In 2018 I  completed my Power Vinyasa 200hr Yoga Teacher Training and immediately began teaching vinyasa-based yoga classes in downtown Claremore, hoping one day to open a studio of my own.  When it comes to fitness, Yoga has always been there for me. Yoga taught me how to breathe. Yoga was the first exercise I could do after a pelvic injury. Prenatal Yoga relaxed muscles I didn't even know were tight during my pregnancy. Hot Yoga has given me more strength, flexibility, and endurance than I've ever had in my life. Many days, my practice on the mat saves my sanity, and probably my liver.
As a mother and a woman in business, I am highly driven by encouraging women to know and live their purpose, in wellness and abundance.
Q: What is Studio by ETHOS Yoga?
A: The Studio by ETHOS Yoga, LLC is a Yoga & Fitness Studio offering upscale fitness with a small town vibe.
Q: Tell us a little bit about the response to your new business since it has been announced.
A: The response to our studio space opening has been so amazing! Because the space had been a Barre & Yoga studio before, former students who built their practices within those studio walls feel encouraged now to be able to practice in that space again. With the momentum of opening a new business, new faces as well as familiar instructors, everyone is just really excited to be able to get out and practice together in community.
Q: What about downtown Claremore made you want to open your business here?
A: As a graduate of RSU and a business owner for many years, I have always loved the vibe and development of downtown Claremore. We have such a gift in this unique town! I am thrilled to be a part of growing the community and opportunities on our beautiful Mainstreet; contributing to the kind of city our kids love growing up in, so they'll love raising their families here, too.
Q: What else would you like for the community to know about Studio by ETHOS Yoga?
A: The ethos of a community is characterized by their spirit and values. Our values at The Studio are based in truth and love, with a spirit of tenacity and excellence. Our doors are open to hold space for you, without judgement, so you can find and strengthen truth inside of you.
Our website is www.myethosyoga.com and you can book your spot for classes via the MINDBODY app or at https://mindbody.io/locations/ethos-yoga
Like us on FB: www.facebook.com/ethosclaremore
Follow us on Instagram: @ethosclaremore