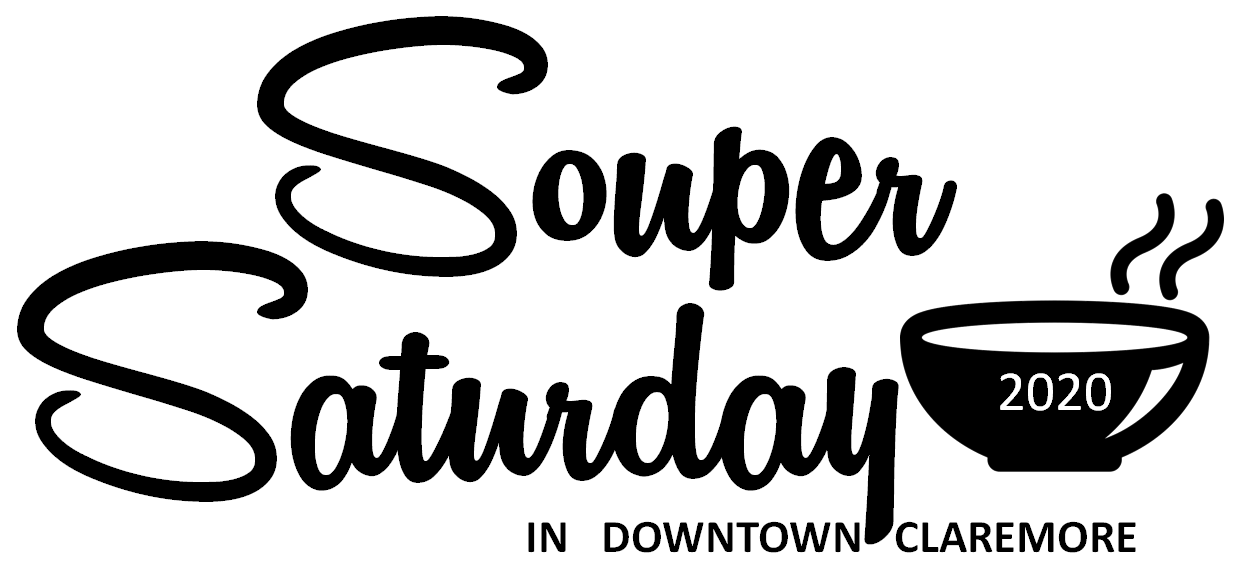 As the weather begins to turn colder, taste buds start craving warm soups and stews. Enter: Souper Saturday.
Back for the 5th year, Souper Saturday is a soup tasting and shopping event in the heart of Claremore. Participating stores will be cooking up their favorite soup or stew recipes and serving them to event attendees from 11 a.m. to 2 p.m. on January 11th.
Tasting kits are required. They are limited and on sale for $10. Cups are on sale NOW at the Claremore Main Street offices. The kits include a specialty mug and spoon, a bottle of water,  a menu, a tasting wrist band and an opportunity to taste over 15 delicious soups and stews.
Additionally, guests are encouraged to vote for their favorite soups. The business with the most votes will earn bragging rights on the street and a roving trophy to keep until next year.
A Place 'n Time
Back in the Day Antiques & Treasures
Centsible Spending
Coleman Antiques
The Cranberry Merchant
The Cozy Cottage
Crooked Roots
The District Baby
The District on Main
Doe's Eat Place
Dorothy's Flowers
The Farmhaus
The Haberdashery
Lolipop: A Sweet Boutique
Rhapsody Boutique Saloon & Spa
Sailor Antiques and Collectibles
She Brews Coffee House
Tap on the Tracks