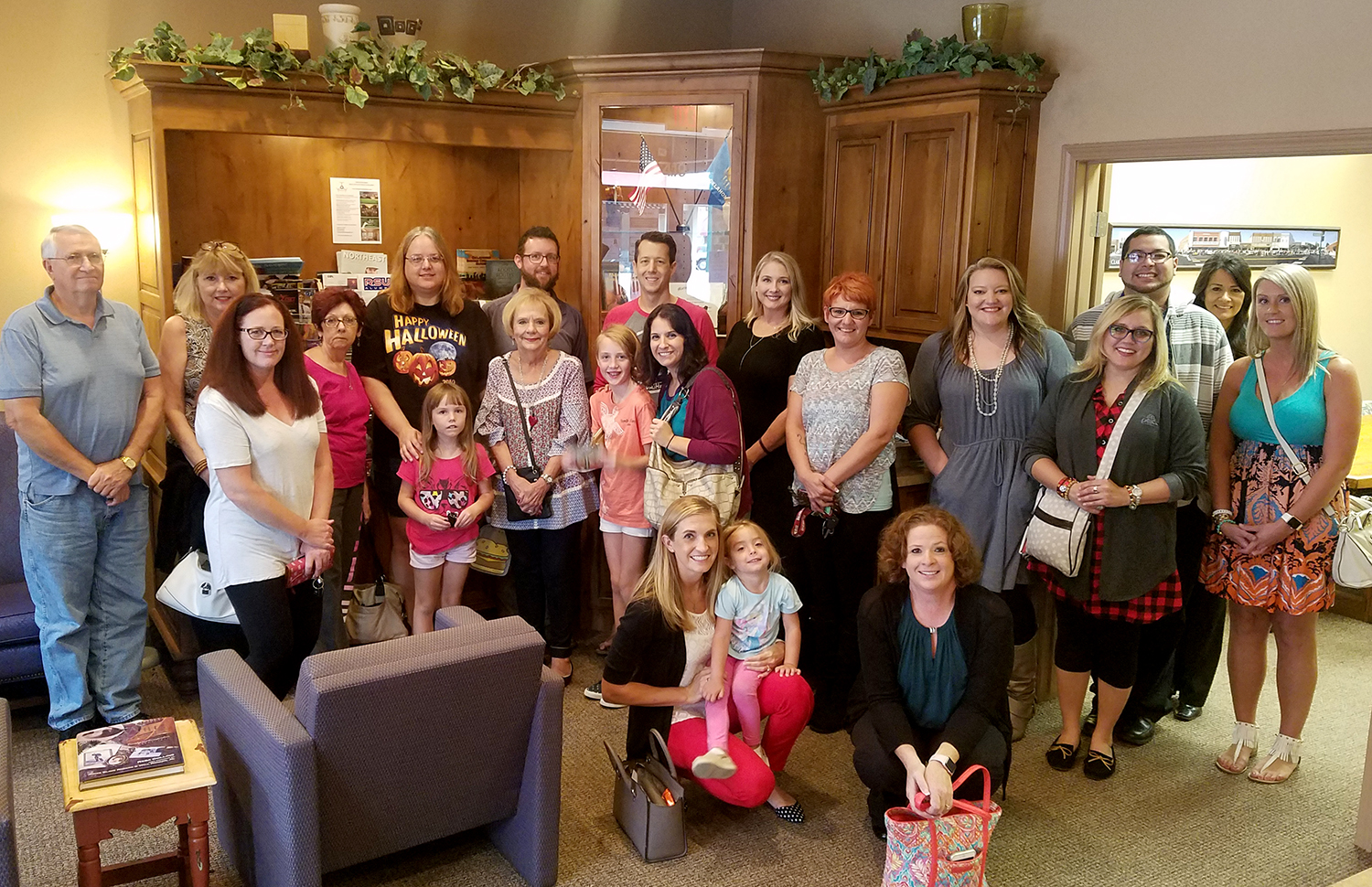 Downtown Claremore was mobbed again.
Mobbed by a generous group of Claremore folks who are dedicated to shopping local and benefitting the community's nonprofits. It was all part of Claremore Main Street's Cash Mob.
Cash Mob is bimonthly shopping 'mob' where participants gather and then, as a group, "mob" a downtown store chosen at random, spending $20 in that store. Hundreds of dollars are pumped into the local economy in 45 minutes.
The mob also benefits a local nonprofit, usually voted on by the attendees. But in October, Cash Mob went to Second Impressions, a resale shop that directly benefits Safenet Services, a local women's shelter.
Since the business was already a nonprofit, 100 percent of the money spent directly went to benefit all Safenet does for Claremore families.
"What a boost for Second Impressions," said Donna Grabow, Safenet Executive Director. "With that boost, we are able to have transportation for residents of shelter and help with supplies for support groups. Talk about a major win-win."
Safenet Services helps families of domestic violence, abuse and sexual assault with a safe haven to live, heal and thrive. It was established in 1991, and in the last 26 years has provided shelter and safety for more than 3,200 abused women and their children.
Second Impressions, 106 N. Cherokee, is a trio of stores that have furniture, books, knick knacks and boutique clothing, often designer clothing never before worn.
Grabow is also a "mob" shopper, and she has found some of her favorite stores through Cash Mob. She said the bimonthly activity turns out to be a win for all – the shoppers, the stores and the nonprofits.
"Cash Mob is the greatest," she said. "Spending $20 in local shops is a blast. Sometimes we just don't take the time to go explore, and this is an opportunity to do just that with a great group of shoppers. The local businesses get a real boost in sales for the day. Plus, many new customers may be found!"
The Cash Mob was sponsored by Claremore Industrial and Economic Development Authority.
The next Cash Mob is scheduled for Dec. 5 at 5:30 p.m., and is sponsored by Kevin Fortna, CPA.
To participate in Cash Mob in the future, please fill out the form below.