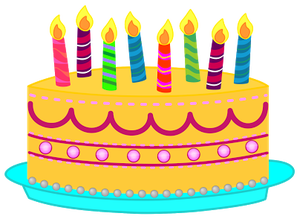 Claremore can celebrate Will Rogers' 137th birthday with free birthday cake and coffee on Nov. 5 at the historic Will Rogers Hotel Lobby, 524 W. Will Rogers Blvd., in downtown Claremore.
Cake and coffee will be served beginning at 2 p.m. A group photo will be taken at 2:30 p.m.
Claremore Main Street and the Claremore Area Chamber of Commerce are hosting the event in conjunction with Will Rogers Days. McDonald's is donating the coffee while the Will Rogers Memorial Museum is supplying the cake.
Between 11 a.m. and 2 p.m., stop by the center block of downtown to sign a "Happy Birthday, Will" banner that will be displayed in the birthday group picture.
Throughout the day, downtown is celebrating 1st Saturday Downtown will great deals and discounts up and down the street, including several in-store specials. Dorothy's Wiches will be in the RCB Drive Thru beginning at 12:30 p.m.
Many of the stores will be displaying Will Rogers coloring pages by Sequoyah third grade students. Shoppers can vote on their favorite one in each participating store. The top three winners will receive a prize as will the teacher of the First Place winner.
The coloring page project and prizes are hosted by the Downtown Claremore Merchant's Group.
For more information about the birthday cake or coloring pages, call or text Claremore Main Street at 918-341-5881. For a full list of Will Rogers Days activities, visit willrogers.com.