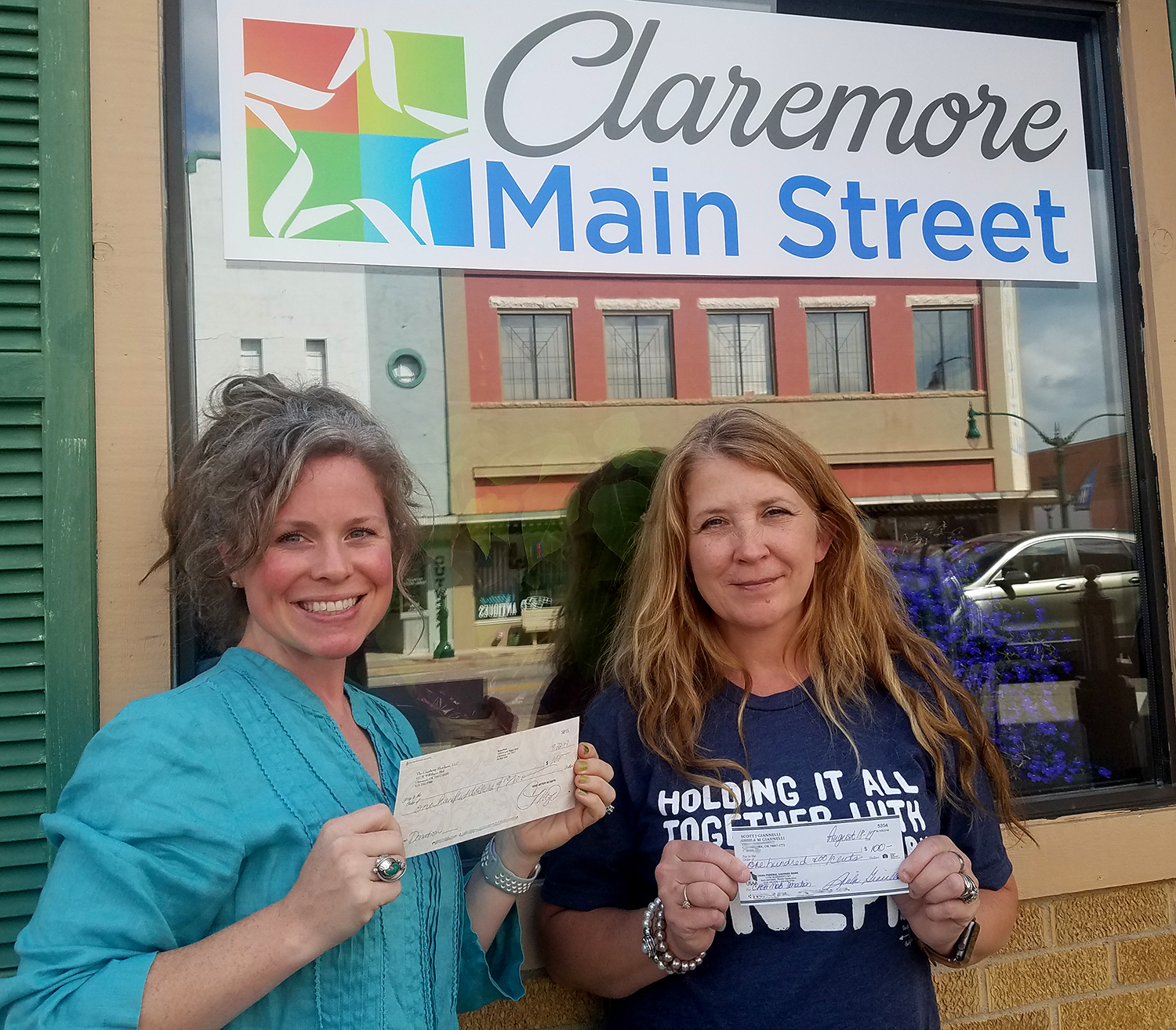 A group of more than 50 people gathered last month to participate in a special Cash Mob that went to two downtown Claremore stores and donated money to disaster relief at the Wagoner Switch District.
Cash Mob is bimonthly shopping 'mob' where participants gather and then, as a group, "mob" a downtown store chosen at random, spending $20 in that store. Hundreds of dollars are pumped into the local economy in 45 minutes.
The mob also benefits a local nonprofit, voted on by the attendees. In August, however, in the wake of the terrible fire that decimated much of the downtown of another Main Street community – the Wagoner Switch District – store owners decided to donate instead to downtown Wagoner.
"As a fourth generation Claremore resident and owner of a historic downtown building, I know how much my building means to me, my vendors and my community," said Chelsea Mize, owner of Cranberry Merchant, one of the stores 'mobbed.' "I can only try to imagine the extent of the devastation from the fire in Wagoner."
"I hope that the little funding we were able to send to Wagoner will help ease the pain ever so slightly," she added.
The Oklahoma Main Street Center was in Claremore that week for a statewide conference of about 50 people and many conference attendees joined the mob to show support of downtown Claremore businesses and downtown Wagoner relief.
Because there were so many 'mobbers,' two stores were chosen. Attendees were either sent to the Cranberry Merchant, 417 W. Will Rogers Blvd., or Vintique Charm, 512 W. Will Rogers Blvd. Many shopped at both stores.
A total of $1,700 was spent downtown in an hour and a half. A portion of that was donated to Wagoner.
"We are thankful to be chosen for Cash Mob," said Sheila Giannelli, owner of Vintique Charm. "It is a great opportunity to expose more people to our businesses downtown while donating to someone in need."
The next Cash Mob is scheduled for Oct. 3 at 5:30 p.m. To participate in Cash Mob in the future, please email Main Street at mainstreet@claremore.org.