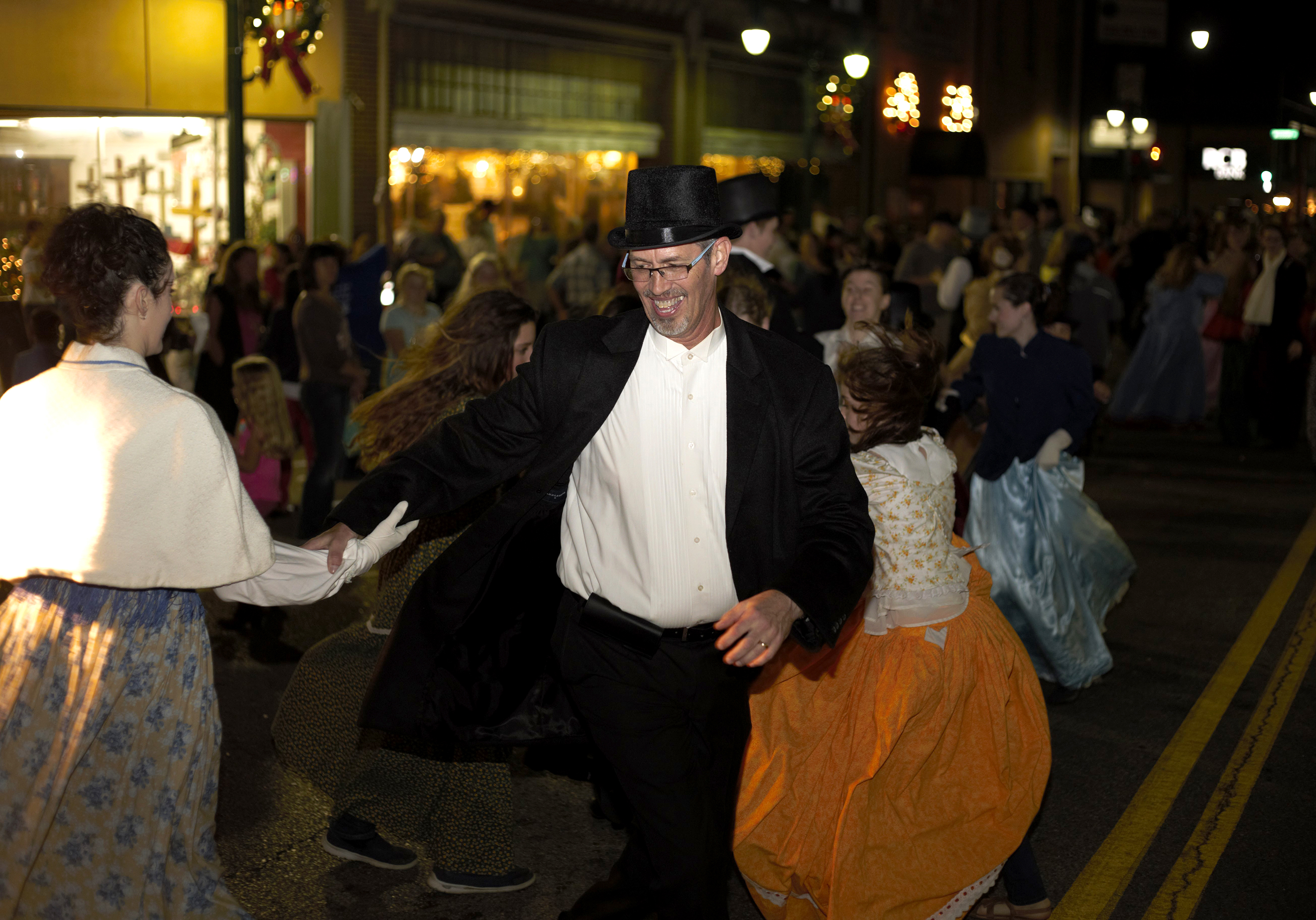 The air is getting cooler and soon Santas, snowmen and holly will be popping up everywhere. The onset of the holiday season in Claremore brings a historic flair as Dickens on the Boulevard hits the streets of downtown Claremore for the 22nd year.
The Victorian-themed Christmas festival in the heart of downtown has been the unofficial kickoff to the holiday season for decades and comes back to Claremore on Nov. 16 and 17. Donning historic attire, the streets of downtown are flooded with shoppers enjoying the crisp winter air, holiday music and historic re-enactors.
"This event is a Claremore favorite because there is so much to do, see and experience during Dickens on the Boulevard," said Jessica Jackson, Claremore Main Street director. "It brings history alive while launching guests into the Christmas season."
Visitors will be greeted by actors in a "living window," street urchins and even a chuckwagon feast to fill the three blocks of the historic downtown. A carriage ride to the Belvidere Mansion and back, a saloon – Wantland Public House — with sarsaparilla, and a chance to play cards with the Territorial Marshals give guests even more of that Victorian spirit.
Gearing up for Christmas, Santa Claus himself will be on site in the Cranberry Merchant, 417 W. Will Rogers Blvd., for photos for $5, and just down the street will be a living nativity by Shepherd's Cross.
A free Kids Zone will be available both nights. Cedar Point Church is sponsoring Friday's Kids Zone while Trinity Baptist Church is sponsoring Saturday's Kids Zone.
Saturday only, Dickens on the Boulevard will feature a Dickens of a Cook-off Chili Cooking Contest. Participating businesses, nonprofits and individuals will begin in the afternoon and cook through 6 p.m., at which time public tasting will open. A limited number of tasting kits will be sold starting at 5:30 p.m. for $5 while supplies last.
Cook-off participants can register through an application online here or in person at the Main Street office, 419 W. Will Rogers Blvd. Space is limited and available for a $35 registration fee. Awards will be given out for People's Choice, Judge's Choice, Booth Decoration and Ham-manship.
"People always mention they want more food options, and what goes better with a Victorian-themed Christmas festival than delicious chili?" Jackson said. "We hope the cook-off brings more people downtown during the day and then feeds them at night."
Stores stay open during the event. Shoppers can qualify for the Dickens Dollars drawing by visiting each of the participating stores and asking for their complimentary ticket. Additional tickets may be available with purchases.
Dickens Dollars are gift certificates that spend like cash at participating stores. There are multiple drawings each night. Winners receive Dickens Dollars, which are good to spend through Christmas Eve.
The Schedule

At 6:15 p.m. both nights, the stage entertainment will kick off with Christian Homeschool Acting Troupe's "It's a Wonderful Christmas Grinch," an original mash-up of "It's a Wonderful Life," "How the Grinch Stole Christmas" and "A Christmas Story."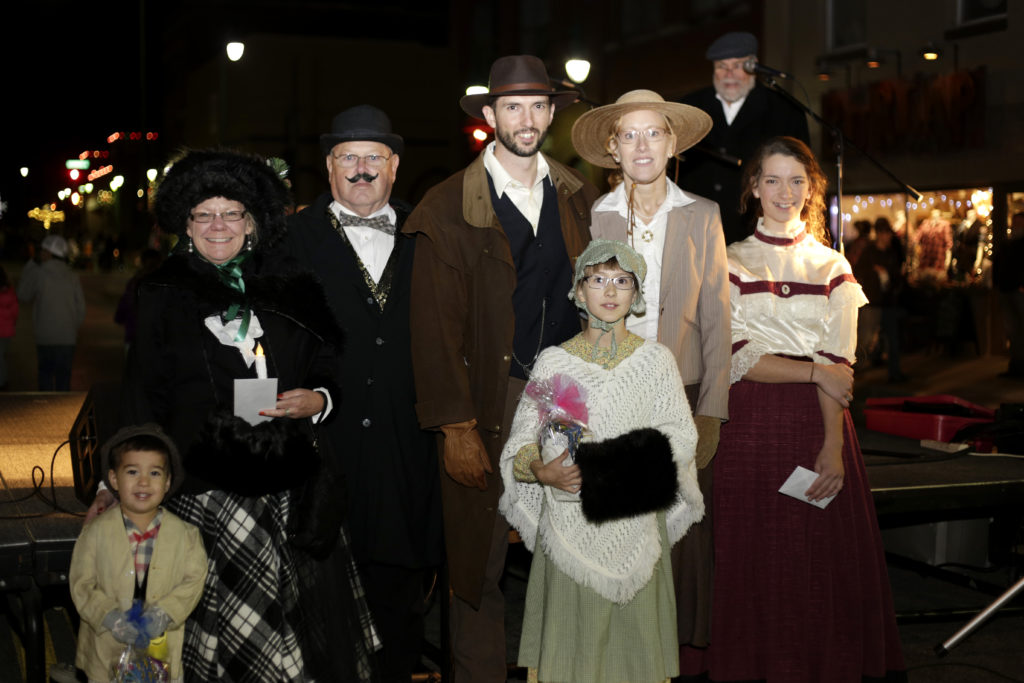 Following the play will be Westside Elementary School Choir on Friday and Timothy O'Brian's Celtic Cheer on Saturday. Around 7:10 p.m., First United Methodist Choir will take the stage on Friday and Bethel Holiness Choir will perform Saturday.
Follow the stage entertainment, the annual shootout will take place at 7:45 p.m. by the Territorial Marshals.
Each year, the event features a Victorian costume contest with categories for different ages and genders as well as for the best dressed couple. Those interested in entering can visit Thrift Harbor, 316 W. Will Rogers Blvd., between 5:30-8 p.m. each night to check in with the judges.
Following the costume awards presentation is the festival's nightcap – the Victorian Stroll and Street Dance. The stroll is the perfect opportunity for young and old to get together on the street and enjoy the old-fashioned entertainment. A caller will explain each dance, so community members of any experience level can take part.
"The stroll and street dance is my favorite part of the evening," Jackson said. "The whole community comes together to dance and enjoy downtown. The togetherness and sense of belonging is so strong; it's just the perfect way to end the night!"
Special Tours
The Tales from the Top tours will be all new this year. It is a ticketed tour that takes guests through the upper floors of five downtown Claremore buildings. A short play will take place in each one, and guests may have an opportunity to poke around the 100-year-old buildings.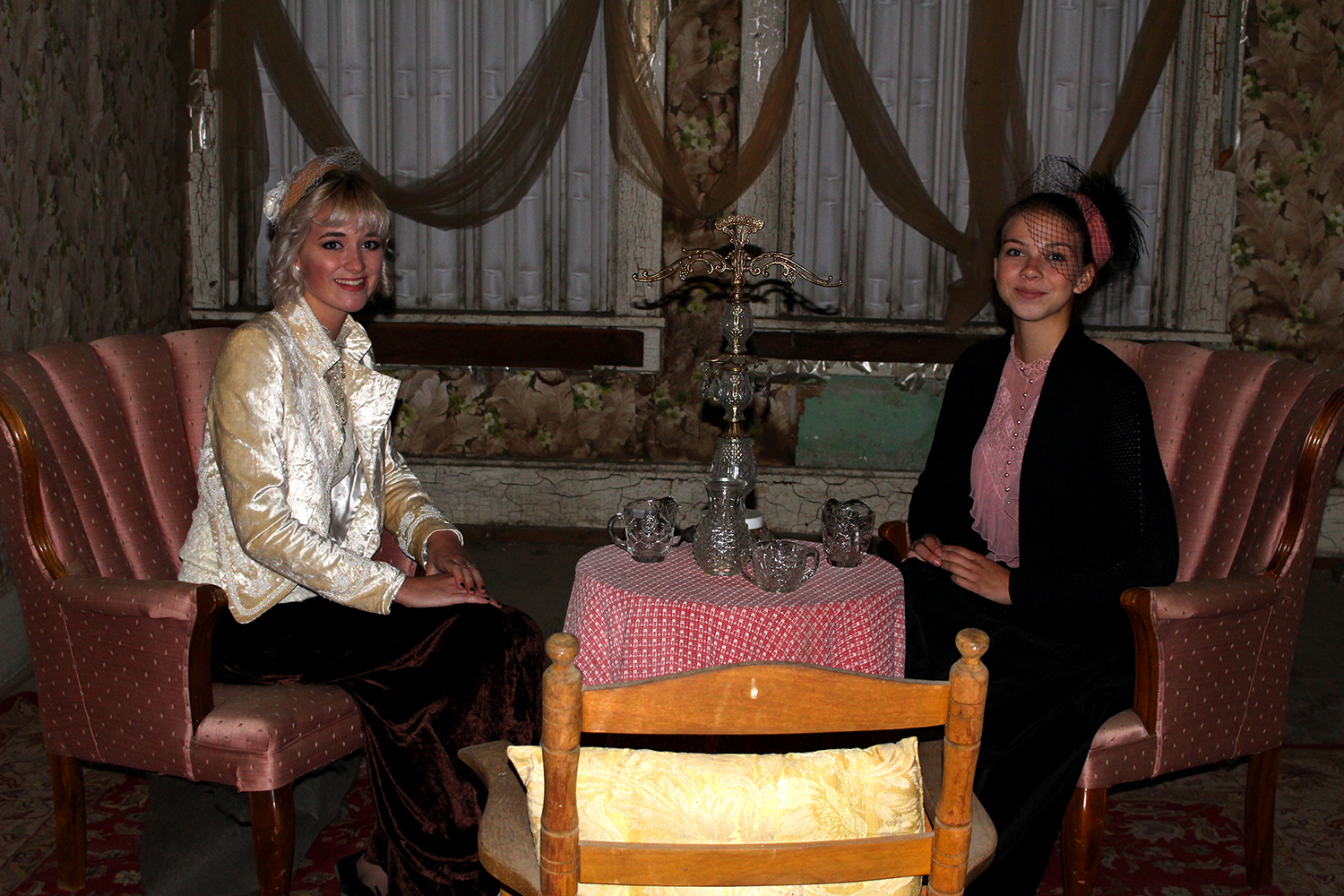 The tour begins at 6 p.m. and last about an hour. Tickets are $12 and are limited. They can be purchased beginning on Nov. 1 at the Claremore Main Street office, 419 W. Will Rogers Blvd.
For historic buffs, Claremore Main Street also offers a daytime Historic Walk through downtown on Saturday afternoon. The approximately three-quarter mile walk takes guests from the Will Rogers Hotel to the Belvidere Mansion while relaying aspects of Claremore's history and telling stories that most Claremore residents don't know.
Tickets for the Historic Walk are $8, are limited and will be on sale at the Main Street office Nov. 1. The tour will be at 1 p.m. Nov. 17 and end at the Andy Payne Sculpture Dedication Ceremony at Gazebo Park. The dedication ceremony begins at 2 p.m.
The Claremore Museum of History is hosting the sculpture dedication and opening a new Andy Payne exhibit that day. Andy Payne is known for winning the International Trans-Continental Footrace in 1928.
Dickens on the Boulevard is hosted by Claremore Main Street. Wantland Law Firm is the saloon sponsor. Supporting sponsors are American StaffCorp, Leading Edge Landscape Creations and RCB Bank.
For more information, visit us on the web or call 918-341-5881.