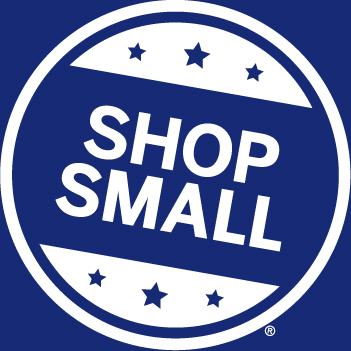 Downtown Claremore's second annual Shopper Breakfast will kick off the national Small Business Saturday for Claremore this Saturday, Nov. 24.
Small Business Saturday is the chance for holiday shoppers to make a big impact by shopping at small, locally-owned stores. Falling the day after Black Friday, it fits into the busiest shopping weekend of the year.
"Shopping locally and at small businesses makes such a big impact on our local economy and serves our local families," said Jessica Jackson, director of Claremore Main Street. "That's why we're eager to host a Small Business Saturday breakfast with She Brews again this year."
For the second year in a row, Claremore Main Street has teamed up with American Express to host Small Business Saturday events and shopping deals in downtown Claremore.
The day will start with the free Shopper Breakfast at She Brews Coffee House's downtown location, 414 W. Will Rogers Blvd., at 9 a.m. The first 200 guests will receive a free canvas bag with store coupons and deals for the day.
She Brews will be serving coffee and breakfast goodies for free to shoppers, and many stores are opening the doors early for customers to get started right away.
Santa Claus will even be in town! He will be in North Block Common, 115 N. Missouri Ave., from 10 a.m. to 2 p.m. for free photos, courtesy of Grant Gingerich State Farm and MoreClaremore.
While out and about, shoppers are encouraged to use the hashtags #SmallBizSat and #ShopSmall to join the nationwide conversation.
Small Business Saturday was created by American Express in 2010. It was created to be a day between Black Friday and Cyber Monday to promote small, locally-owned businesses.
Claremore Main Street is a 501(c)3 nonprofit organization dedicated to its mission to enrich downtown Claremore by promoting a healthy downtown economy and advocating for revitalization and historic preservation.
For more information, follow the Small Business Saturday event page on Facebook.