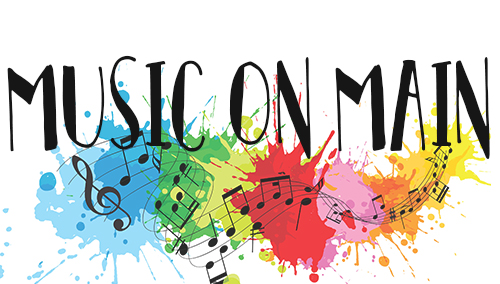 With one month to go on downtown Claremore's Music on Main crowdfunding initiative, local businesses — as well as a national organization — will be doubling all donations for the final push.
More than $10,000 has been raised so far to bring music to the community's core but more is needed to make the dream a reality.
All donations are appreciated. Donate online at http://bit.ly/MusicOnMainCMS. Donations will be raised through the St. Paddy's Day Party on March 16.
"We had a lot of people – merchants and community members – come to us asking for music downtown. So we listened," said Jessica Jackson, Claremore Main Street director. "We want to see the whole community get behind this project and help support it. Every dollar gets us that much closer."
Fortunately, several local businesses have stepped up to the plate to support it as well. Every dollar donated will be doubled by a National Main Street Center grant through Feb. 15.
"Essentially, every dollar you donate gets us two dollars closer to our ultimate goal," Jackson said. "Time is off the essence right now. The grant is expiring, and we don't want to leave any free money on the table when we could use it to better our community."
Following the grant, a donation by GRDA will match every dollar donated between Feb. 16 and Feb. 23.
At that time, a donation by the Claremore MoH (Museum of History) funds will double donations, followed by a week for the District on Main.
Finally, the last week of the project will see donations matched by RCB Bank. In January, the Downtown Claremore Merchant Association doubled donations.
"We are so thankful for our corporate sponsors, without whom this would not be possible," Jackson said. "These businesses saw the vision and wanted to help the public make a bigger impact on this project."
Once the project is funded, music will play along speakers on existing light poles up and down the three blocks of historic downtown Claremore during regular business hours and events. Music will be at a low volume as to not disturb conversations or those living downtown.
It'll feature a variety of clean, radio-edits of songs, including but not limited to classic rock, adult contemporary, new hits and holiday music. Music also can be themed during the holidays or during Claremore events.
"We love seeing donations roll in from every corner of Claremore and beyond," Jackson said. "People are really getting behind this."
Given that the donation is going to a 501c3 nonprofit organization – Claremore Main Street – 100 percent of the donation is tax deductible.
Claremore Main Street is dedicated to the ongoing revitalization of historic downtown Claremore by promoting a healthy downtown economy, historic preservation and placemaking. The organization was established in 2002.
For more information, call Jackson at 918-341-5881 or email mainstreet@claremore.org.