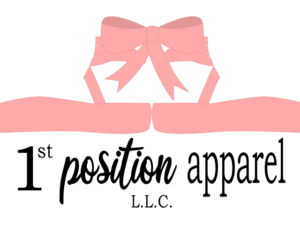 Tessa Hill opened First Position Apparel on January 4th, 2020 at 108 S Cherokee Ave. in Downtown Claremore.
Q: First off, tell us a little bit about yourself, and your family:
A: I was born and raised in Oklahoma City, but I'm married to a Claremore native, and I've lived in the Claremore area for about 11 years. My husband and I graduated from RSU, and we have three children (a boy and two girls). Both of my daughters dance, and as a dance mom, I saw the need for a dance store closer to home.
Q: What is First Position Apparel?
A: 1st Position Apparel is a dancewear shop that carries shoes, apparel, gifts, accessories, and bags for dancers, gymnasts, and cheerleaders. In addition to our storefront, customers can order from our website and pick up their purchases in the store. We also take the store to the dance studio with our pop-up shops.
Q: How have your first few months downtown been?
A: Our first few months have been rewarding. I run the shop solo, so I've had to close the storefront quite a few days in order to take care of sick kiddos, but the support I've received from the community and Main Street have been very encouraging. I'm looking forward to the fun events coming up, like A Taste of Claremore and Food Truck Thursdays!
Q: What about Downtown Claremore made you want to open your business here?
A: Downtown Claremore has a lot to offer with the community events and activities throughout the year. I also wanted a convenient location for dancers and their families, which Downtown Claremore has provided as we're just down the road from both of Claremore's dance schools.
Q: What else would you like for the community to know about 1st Position Apparel?
A: We're just starting out, so bear with us – we may not have every item in every size, but we are happy to order anything you might need (or want). We want to serve our community by offering affordable items without the long drive to Tulsa. We're excited to grow in Downtown Claremore!