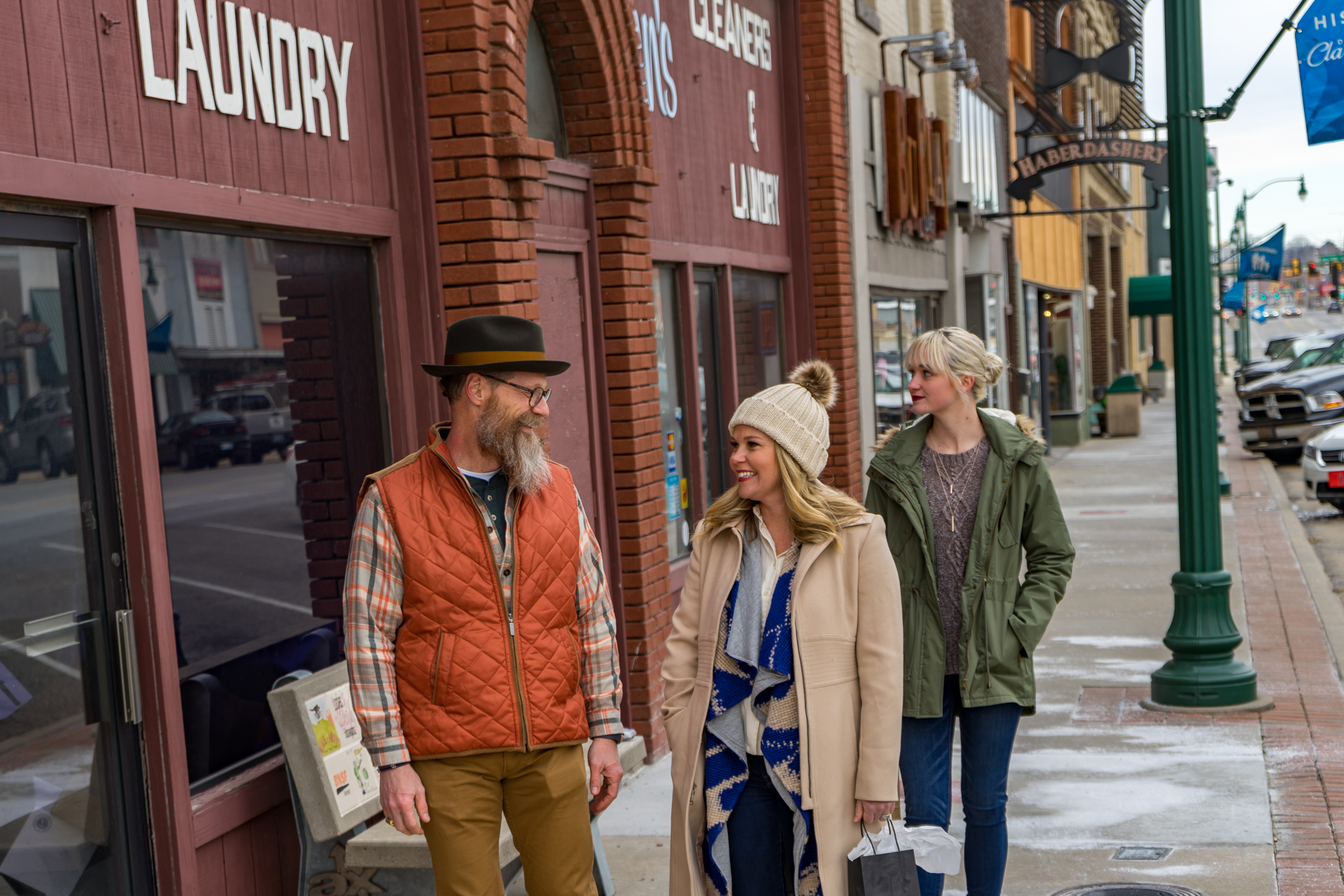 Claremore Main Street is once again seeking volunteer models and extras for a downtown photoshoot scheduled for Saturday, Aug. 18 at 10:30 a.m.
All are welcome to come be a part of the shoot, either as a "model," meaning they'd like to be featured, or as an "extra," those who want to participate but would rather be in the background. Children and pets also are welcome.
The photos will be taken by DroneWorks and will include people downtown, architecture shots and drone photography.
"We had our first photoshoot in February and had wonderful turnout and beautiful shots taken," said Jessica Jackson, director of Claremore Main Street. "With its success, we wanted to do it again in the summer to get different lighting and clothing."
The photos will be used for marketing materials, including the organization's website, advertisements, social media and brochures among others.
Volunteers should meet at the Claremore Main Street, 419 W. Will Rogers Blvd., by 10:30 a.m. for instructions and assignments. The entire shoot will be over by 12:30 p.m. Volunteers are encouraged to stay as long as they can but are welcome to come-and-go as necessary to fit their schedules.
Additionally, volunteers are asked to dress in summer attire without logos — with the exception of RSU or Claremore Zebra attire — trademarks or offensive language.
"All clothing should be deemed not offensive by the average person," Jackson explained. "Basically, anything that is revealing or potentially controversial should be left at home."
Volunteers are not required to RSVP but when possible should let the Main Street Director know by emailing mainstreet@claremore.org if they intend to be there. In case of rain or bad weather, Jackson will notify everyone those she's heard from and update their Facebook page if the shoot is postponed.
Claremore Main Street is dedicated to the ongoing revitalization of historic downtown Claremore. With a focus on economic vitality, historic preservation and placemaking, the organization strives to secure downtown as the social and economic core of the community.