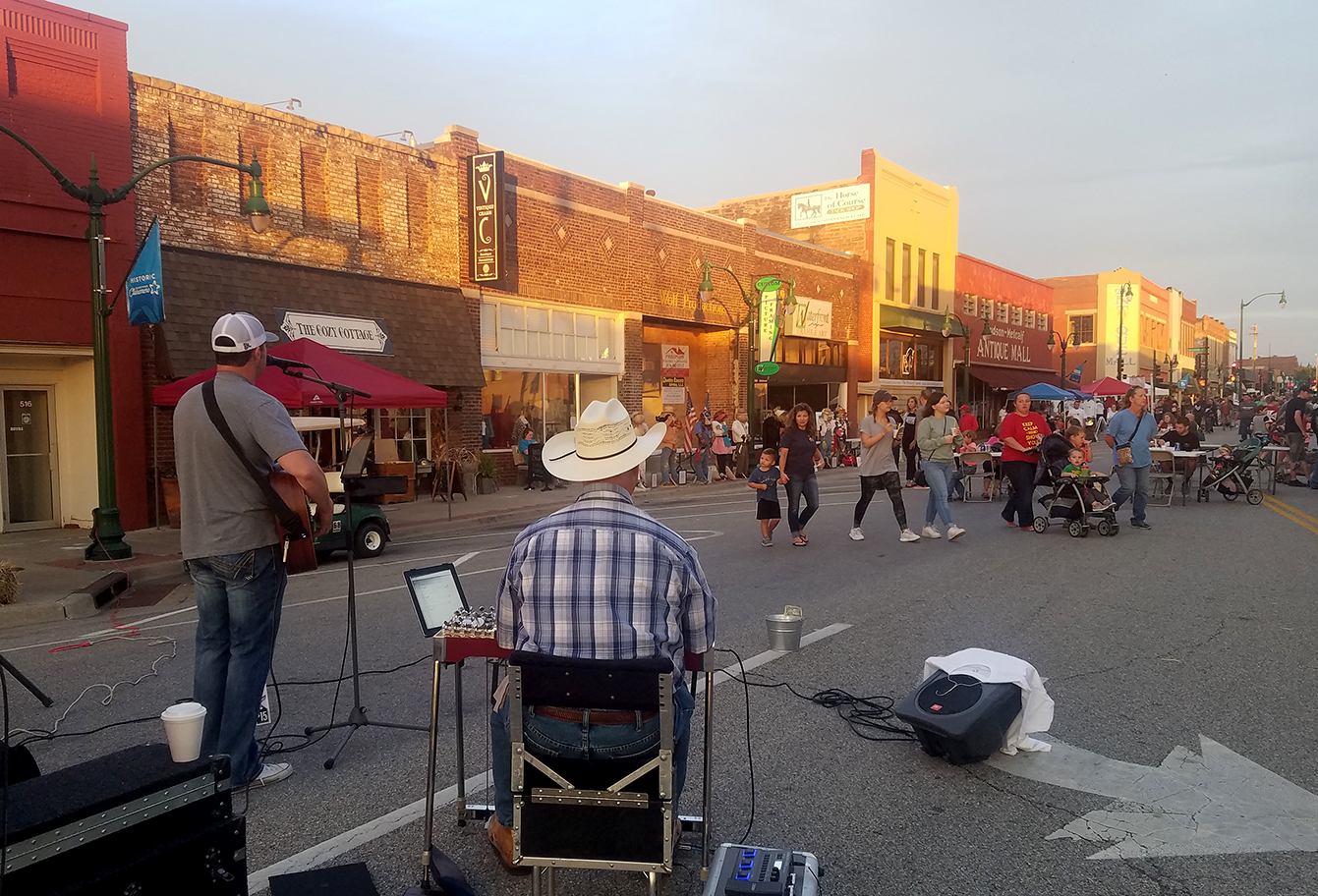 Guys and ghouls can wrap up the Food Truck Thursday season with Nightmare on Main Street, celebrating All Hallows' Eve a few days early on Oct. 26.
The monthly event features food, live music, shopping and fun for all ages from 6-9 p.m. In October, a record more than 20 food trucks will line the streets while attendees can enjoy live music from local artist Matt Mason and do some late-night shopping.
Additionally, there will be a free Kids Zone by Cedar Point Church, a 4H Cupcake Decorating Contest at 320 on Main and beer from the Main Street Tavern.
Food Truck Thursday is always free and open to the public, but food and some activities do cost extra.
Visitors should come in costume to participate in the free costume contest. Contestants in three age groups will be judged based on Most Authentic, Most Creative, Most Original and Best Effort. The age groups are 0-5 years old, 6-12 years old and 13 and older.
"Last year's costume contest was a huge hit. We were overwhelmed by the quality of the costumes, so we decided to do things a bit differently this year," said Jessica Jackson, executive director of Claremore Main Street. "A panel of three judges will look over each costume and award four winners per age group based on different costume qualities."
Judging will take place in the 500 block between 6-7 p.m. Winners will be announced on stage at 7:30 p.m. Costumes should be appropriate for a family-friendly event.
"We are excited to see what Claremore brings out this year," Jackson added.
Many of the stores will have candy for trick-or-treaters who come by in costume. Other Halloween-themed activities will take place as well.
The Kids Zone by Cedar Point Church is completely free to attendees, but parents are asked to watch their children while they enjoy the games and fun activities. There will be pumpkin putt putt, ball toss and witch pitch games in addition to free snacks.
The Kids Zone has moved to the 500 block at the corner of Missouri Avenue and Will Rogers Boulevard to make room for more food trucks down the center of the street.
TLC 4-H is hosting a Cupcake Decorating Contest at 320 on Main beginning at 6 p.m. Pre-entry is required and available at Crystal Pistol Boutique/Mom & Pop Ceramics Shoppe, 323 W. Will Rogers Blvd.
The cost for individuals is $5 and teams and families compete for $8. Cupcakes, icing and tools provided. For more information, call Donna Daley at 918-613-1501.
Food trucks include Alpha Grill Food Truck, ​The Bacon Food Truck, Breenie'Z Pretzels, Curbside Comfort, ​C&J Concessions, Dorothy's Wiches, Hoops Philly Truck, Hot Mess BBQ, ​Kona Ice, La Hermosa Taco Truck, Maw & Paw Kettle Corn, ​Moose Trax, Not Your Grandma's Cupcakes, Pie in the Sky, ​Pot Lickers, Purple People Feeders, Raphael's Southern BBQ, Ropin Flamingo Italian Ice, Taqueria El Jarocho and Wild Al's.
Food Truck Thursday runs monthly on the final Thursday of the month from May to October. This will be the final one of season.
The monthly event is hosted by the Downtown Claremore Merchants Association and Claremore Main Street, a nonprofit organization dedicated to the revitalization of the downtown district and reigniting the area as the social core of our community.
For more information, visit our webpage or join the Facebook event.