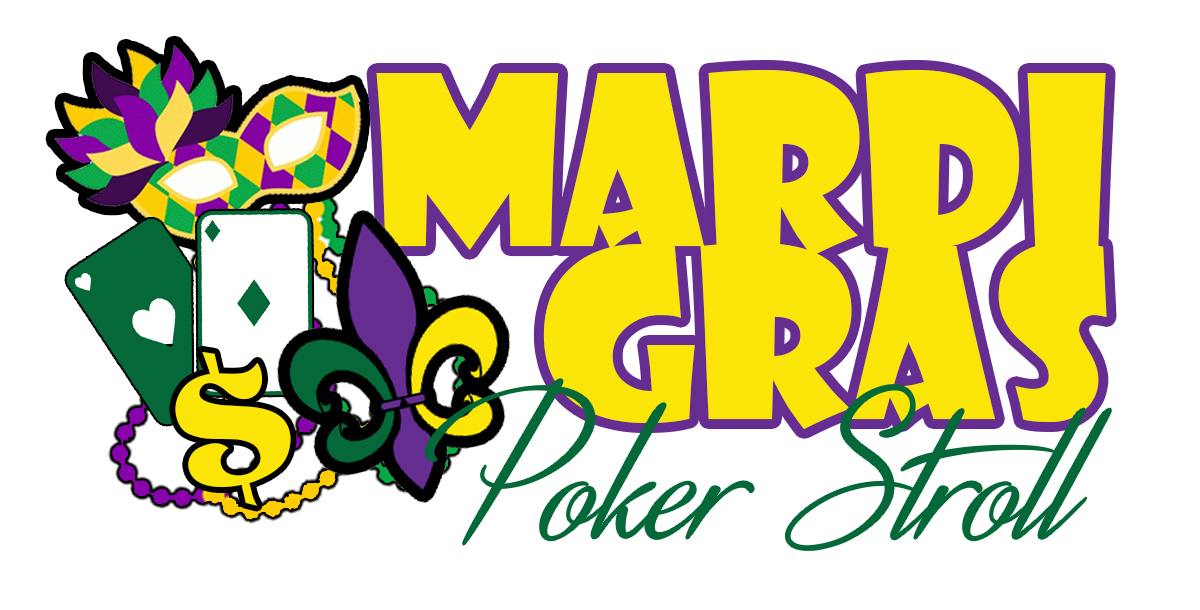 Fat Tuesday is just around the corner and Claremore Main Street has residents covered with a Mardi Gras-themed retail event on the Saturday before.
The Mardi Gras Poker Stroll is a shopping extravaganza that promotes shopping local and gives participants a chance to go home with a grand prize!
The event will take place from 10 a.m. to 3 p.m. on Feb. 10 in downtown Claremore. For every $10 spent at a participating store or restaurant that day, shoppers will receive a bead necklace, up to three per store.
Whenever the participant is done for the day, he or she can exchange the bead necklaces for playing cards. The best five-card poker hand wins.
Guests can collect as many beads as they want during the event with a minimum of five beads. Multiple beads benefit the participant because one can collect nine beads for nine different cards and select the best five for a better chance of winning.
If someone comes in with 10 or more beads, they can choose to play one or two hands, however each card can only be used once.
Bead necklaces can be exchanged between 10 a.m. at 3 p.m. at the Claremore Main Street office, 419 W. Will Rogers Blvd. Shoppers and diners should have their beads as well as a copy of their receipt – paper or electronic – listing the date of purchase as Feb. 10 only.
The grand prize – a gift basket worth more than $250 – will go to the person with the best hand as of 3 p.m. that day. The winner will be notified at that time and does not need to be present to win. The basket needs to be picked up within one week of the event.
Participating businesses will be designated by a poster in the window. The 17 participating businesses are Bike-About Bicycles, Boarding House Books, Boomarang Diner, Centsible Spending, The Cozy Cottage, District on Main, The Haberdashery, LoliPop: A Sweet Boutique, Outwest Home Decor, The Pink House, Rhapsody Boutique & Spa, Sailor Antiques, Second Impressions, She Brews Coffee House Downtown, Thrift Harbor, Waterfront Frame & Art and Willow Tree Mall.
Claremore Main Street is dedicated to the ongoing revitalization of historic downtown Claremore. With a focus on economic vitality, historic preservation and placemaking, the organization strives to secure downtown as the social and economic core of the community.
The Mardi Gras Poker Stroll is one of the handful of new retail-focused events Claremore Main Street is hosting this year. For more information or for a full list of events as the year progresses, view the calendar or call 918-341-5881.