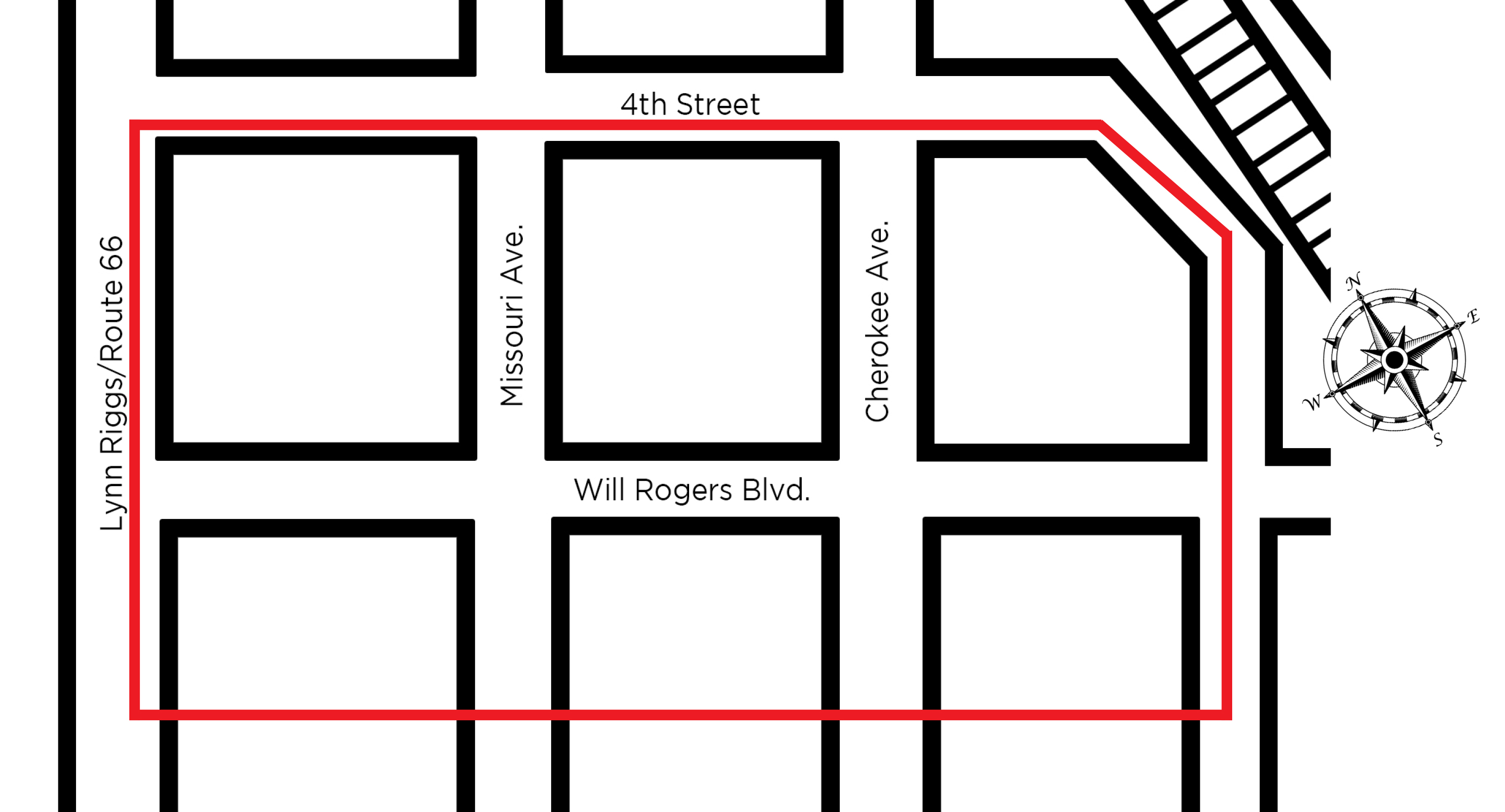 The Downtown Claremore Merchant Association recently announced the Giving Back Grant, which helps downtown merchants improve their buildings and stores.
The Giving Back Grant includes two $250 and one $500 grant to be used for interior or exterior fixtures, exterior painting, signage or to use toward the Claremore Main Street Façade Grant Program.
Giving Back Grants do not require a grantee funding match to qualify, but projects do need to be completed with reimbursement receipts submitted within six months of the award notification.
The deadline for the grants is Dec. 31. They should be submitted via email to downtownclaremoremerchantassoc@gmail.com or in person at Willow Tree Mall, 409 W. Will Rogers Blvd.
Boundaries for the grant are within the Downtown Claremore National Historic District, which includes all three blocks of W. Will Rogers Blvd. from Lynn Riggs to Muskogee and from 4th Street to the alley between Patti Page and Will Rogers.
The DCMA was started by downtown merchants to bring awareness to downtown shopping, dining and businesses through organized events.
Throughout the year, the DCMA has hosted fundraisers — including photos with Santa Claus, Easter Bunny photos and a Souper Saturday event — to build up a financial base to give back with grants and other contributions.
The DCMA also started Food Truck Thursday and currently partners with Claremore Main Street to host the event series seasonally during the summer months.
Thanks to the fundraising efforts, the DCMA is a corporate sponsor for Claremore Main Street's Music on Main project, designed to raise money through crowdfunding efforts to purchase speakers to play music downtown. The sponsorship will provide matching funds to individual donors later this month.
For more information about the Giving Back Grant or for a copy of the application, email downtownclaremoremerchantassoc@gmail.com.