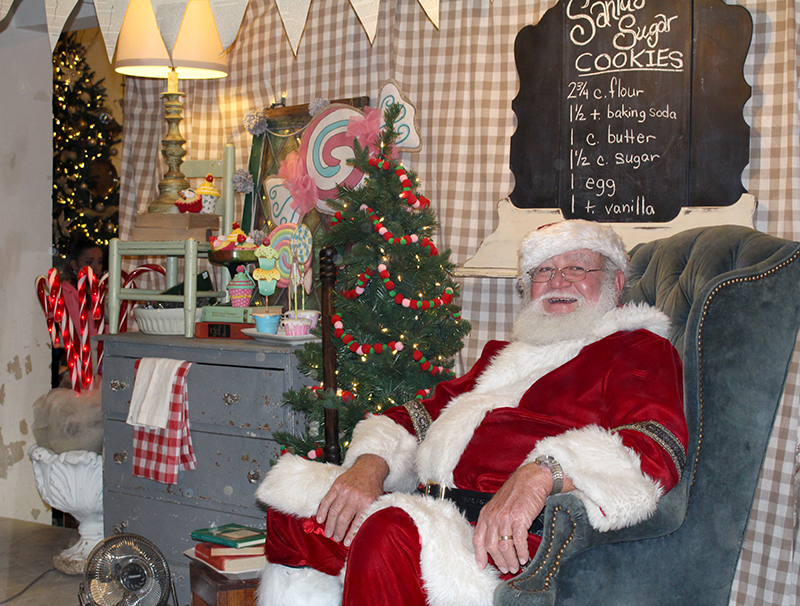 He's making a list and checking it twice, gonna find out who's naughty and nice. Santa Claus is coming to (down)town.
Good old Saint Nick will be available for photos in downtown Claremore for 1st Saturday Downtown on Dec. 2. He will be in the window of the Cranberry Merchant, 417 W. Will Rogers Blvd., from noon to 3 p.m.
Photos are $5 and will include a print to take home that afternoon. The pictures are hosted by and a fundraiser for the Downtown Claremore Merchant Association.
"We're excited to have Santa come to Claremore all the way from the North Pole for the second year in a row," said Sheila Giannelli, president of the DCMA. "This is one of the fundraisers we do that helps us give back to the community and our downtown."
In the last year, the DCMA has hosted several events that raised money as well as provided a service for the community – including Santa photos last year, Souper Saturday and Easter Bunny photos as well as Food Truck Thursday in conjunction with Claremore Main Street.
The organization also has given back to the community through a canned food drive and a school supply drive.
With the money raised, the DCMA has donated $2,500 to Claremore Main Street's Music on Main initiative and has established a grant fund of $1,000 to help property and business owners make improvements downtown.
The Santa photos are part of 1st Saturday Downtown, a monthly event on the first Saturday of each month in downtown Claremore that features activities and/or special sales and discounts.