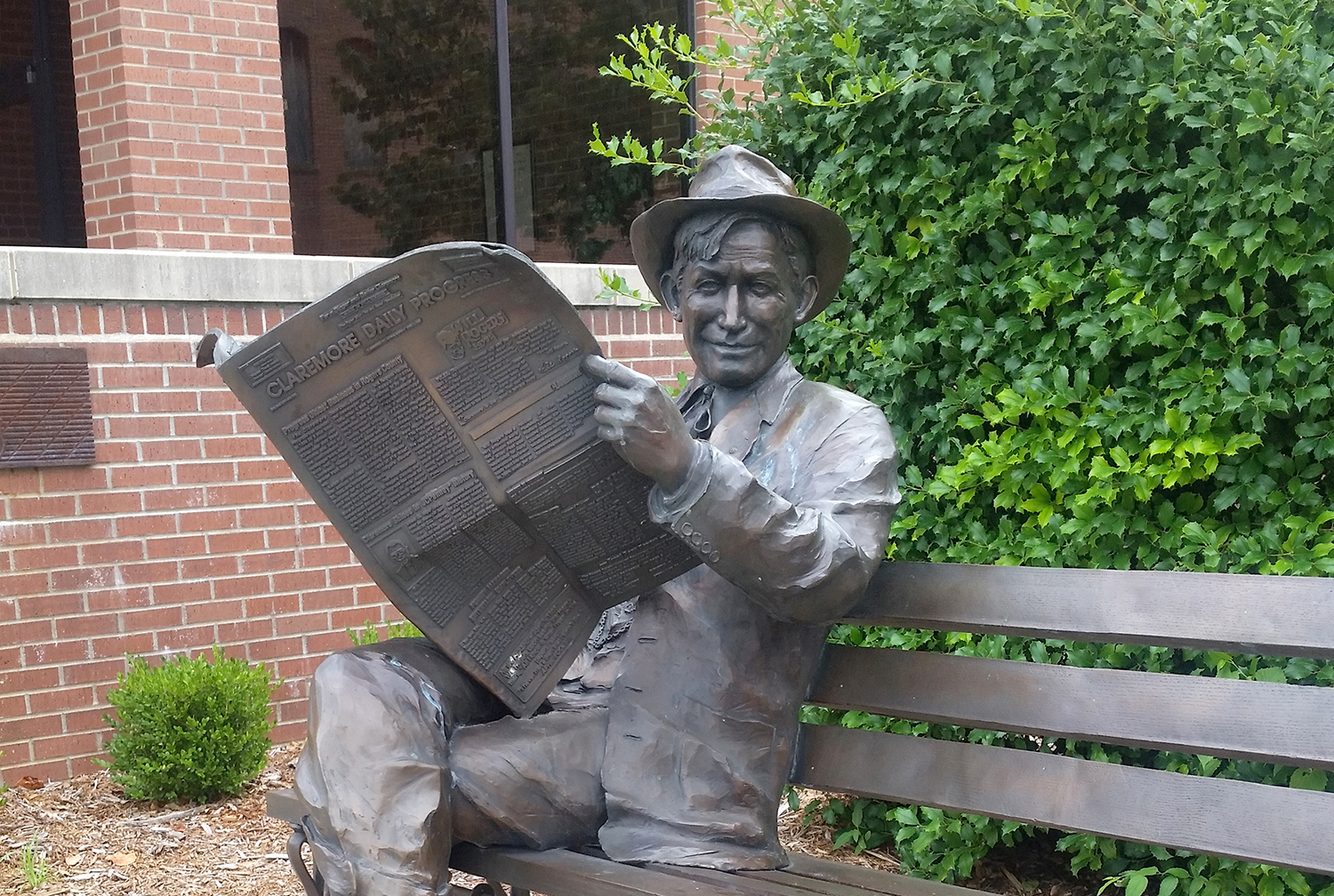 Claremore Main Street announced this month a new beautification grant designed to help business and property owners in downtown Claremore make small improvements to their buildings.
The Beautification and Improvement Grant is a $75 matching micro-grant created for all those finishing touches that complete the look of downtown storefronts.
"These micro-grants are designed to offer an incentive for the little projects that shop owners are looking to do directly outside their business – a new flower pot, updated signage or even additional lighting," said Jessica Jackson, executive director of Claremore Main Street.
Eligible improvements include planters and landscaping, signage, holiday lighting and decorations, some exterior painting, exterior lighting, window displays, public art and exterior cleaning.
"Our goal is to make downtown a destination to shop, dine and unwind," Jackson said of Claremore Main Street, a nonprofit organization. "Being able to offer these grants to help small businesses improve their exterior will only encourage more people to spend time downtown."
Applications are due monthly on the last day of the month by 5 p.m. to the Claremore Main Street office, 419 W. Will Rogers Blvd., or by midnight CST by email at mainstreet@claremore.org.
Notification will be made within one month of the application deadline, and projects must be completed with receipts submitted for reimbursement within 45 days of the award notification. Applications must be completed and grants awarded before work begins.
Businesses and properties can receive the grant no more frequently than once a quarter and only on different projects. Preferences are given to new award applicants and projects that prove high visual impact, lasting improvement and active streetfront. The grant is exclusively for downtown partners.
"The last few years, we've had a successful partnership drive. In turn, we were able to get this grant up and running earlier than originally planned," Jackson said. "We wanted this to be a perk for partners because they are the ones who helped us raise enough to offer it in the first place."
Claremore Main Street also offers a $1,000 matching Façade Grant to anyone within the Main Street Boundaries, and the Downtown Claremore Merchant Association offers $250 Giving Back Grants to businesses within downtown's National Historic District.
The Façade Grant has quarterly deadlines with the next one coming up on March 31. The application is available for download here.
The Giving Back Grant is open until the grants are awarded. Applications are available at the Willow Tree Mall, 409 W. Will Rogers Blvd., or by contacting the DCMA.
Claremore Main Street is dedicated to the ongoing revitalization of historic downtown Claremore. With a focus on economic vitality, historic preservation and placemaking, the organization strives to secure downtown as the social and economic core of the community.
For more information, call Jackson at 918-341-5881 or email her at mainstreet@claremore.org. Applications and a map of the boundaries can be downloaded here.
More information about the Facade Grant Program here and the Giving Back Grant here.